Nordstrom Scholarship
Apply for the
Nordstrom scholarship
and earn $10,000 for college. This is one of the
scholarships available for high school juniors
.
Since 1994, Nordstrom has been offering $10,000 college scholarship awards to qualified and deserving high school students who live in the communities where the company operates a full-line store. These scholarships are awarded based on the student's academic achievements as well as their extra curricular commitments and activities.
This scholarship is no longer offered starting in 2016. Please see more scholarships for high school juniors.
Last updated on February 21, 2019 by College Financial Aid Advice.
Nordstrom Scholarship 2019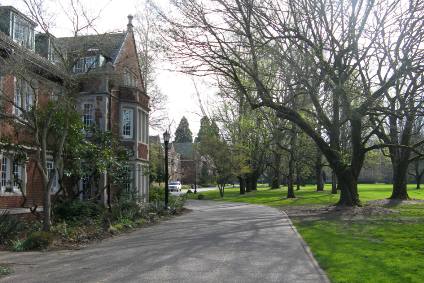 Reed College, Portland, Oregon

Nordstrom Scholarship Requirements
The scholarship is available to qualified high school students who live in the areas where Nordstrom stores does business including:
Alaska, Arizona, California, Colorado, Connecticut, District of Colombia, Delaware, Florida, Georgia, Hawaii, Illinois, Indiana, Kansas, Massachusetts, Maryland, Michigan, Minnesota, Missouri, N. Carolina, New Jersey, Nevada, New York, Ohio, Oregon, Pennsylvania, Rhode Island, Tennessee, Texas, Utah, Virginia, and Washington.
This award is need-based and the qualified students must:
 1. Be a high school junior

2. Have a minimum cumulative GPA (9th through 11th grade) of 2.7 (non-weighted) on a 4.0 scale
3. Be committed to volunteer, community, and extra-curricular activities
4. Be eligible and plan to attend an accredited 4-year college or university in the U.S.
5. Plan to apply for financial aid for attending college
6. Not have been convicted of any crime.
Nordstrom Scholarship
Application Process
Per the Nordstrom website "We will not be offering Nordstrom Scholarships in 2016".
See more scholarships for high school juniors.
The Nordstrom on-line application was available for prior years through 2015.
Letters of recommendation from your high school officials are required for semi-finalists and must be submitted online.
This award requires writing essays. For helpful information see tips on writing your Personal Statement Essay.
Home › Scholarships › Nordstrom Scholarship