Creative Writing Scholarships
Check out these
creative writing scholarships
and blogging scholarships for college students. Win up to $10,000 scholarship for college using your writing talent.
If you are a writer or a blogger, use those talents to win a scholarship for college. Check out our list of writing and blogging scholarships.
Last updated on April 12, 2019 by College Financial Aid Advice.
Writing Scholarships Deadlines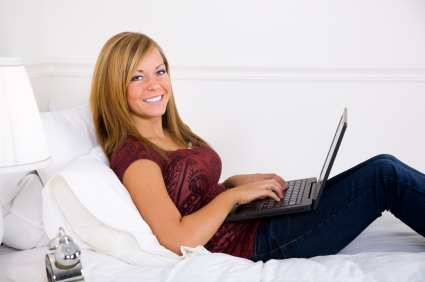 The Humanist Essay Collection
- $1000 award. Deadline March 31 each year. The Humanist Magazine offers a creative writing scholarships for high school students in grades 9 - 12. Write a 1,500-2,500 word essay that is suitable for publishing on a topic of your choice. Judging criteria include: originality of thought, sense of emotional engagement, clarity and quality of presentation, amount of research evidenced, and future potential shown by the author.
thehumanist.com
---
Voice-of-Democracy - Multiple prizes up to $30,000 scholarships. Annual competition, with deadline November 1, is sponsored by the Veterans of Foreign Wars. This scholarship for high school students has a new theme each year. Judged on originality, content and delivery in a recorded speech. See Voice-of-Democracy scholarship details at this website www.vfw.org
---
Dear Abby College Columnist Scholarship Contest - One $5,000 scholarship. Annual competition deadline June. offered by Dear Abby columnist, is open to college undergraduates, including seniors, who write columns for their college newspapers. May be specialized or general interest column. See Dear Abby scholarship details at this website www.uexpress.com
The Scholastic Art and Writing Awards
$10,000 award. Deadline varies, typically December for most writing, and mid February for novels. These writing scholarships are administered by The Alliance for Young Artists and Writers. More than one million dollars are awarded annually to students in grades 7-12. Scholarships are awarded based on 10 writing categories and 16 art categories. Among other awards, five writers will receive cash grants of $10,000 toward undergraduate tuition, and additional $1000 awards are given to ~10 students for Distinguished Achievement Awards. For more information about the scholarships see
www.artandwriting.org
---
YoungArts Competion Awards - up to $10,000 award (20 awards in writing). Deadline October each year for scholarships. The National Foundation for Advancement in the Arts offers this program to reward outstanding high school seniors in art and writing. Award winners are invited to Miami for the final competitions. For more information about the Young Arts Creative Writing Scholarships see www.youngarts.org
---
Entrepreneurs Essay Scholarship - $1000 - $5000 scholarships. This fun writing scholarship is no longer offered for new students. Previously high school seniors could qualify for these writing scholarships based upon the book series The Entrepreneurs Game.
---
Additional creative writing scholarships and writing scholarships are available at your financial aid office, or online lists of scholarships at college scholarship search engines.
Blogging Scholarships - A New Kind of Writing Scholarships
Blogging Scholarships
- $10,000 award. Due date November. A blogging scholarship is offered to a college student who blogs. $10,000 award annually for unique and interesting blog. To qualify, you must be a US citizen or permanent resident, attending college full-time in the US. For more information on these unique writing Blogging Scholarships see
www.collegescholarships.org
.
---
Political Blogging Scholarship - $2,000 award. Due date ~ February. Blogging scholarship awarded annually for a political blogger. Must be a college student who blogs about politics. For more information about the Political Blogging Scholarship see www.collegescholarships.org.
Home › Scholarships › Creative Writing Scholarships