Easy Scholarships

Easy scholarships for college for 2023 and 2024. Apply for scholarships and win free money for college with these easy, fun and wacky scholarships.
Searching for scholarships can be hard work. Sometimes that hard work pays off. Sometimes you just want to find those easy scholarships - or at least have a little fun while you are scholarship hunting. So have a sense of humor as you check out these easy scholarships.

Last updated on November 25, 2023 by College Financial Aid Advice.
Easy Scholarships for College - Scholarship Contests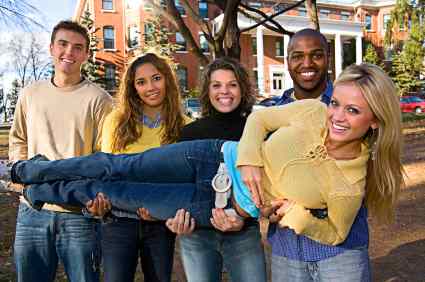 If you are looking for easy scholarship applications, you can't beat
scholarship contests
. Most just require you to enter, while others will require a short essay or video. How fun is that? Some popular scholarship contests include:
ScholarshipPoints.com
Tuition Won't Stop Me Scholarship Contests
Joe Foss Institute Video Scholarship Contests
Win Free College Tuition Scholarship Sweepstakes
Sun Trust Education Scholarship Contests
Frame My Future
For requirements and deadlines see for these and other easy scholarships see Scholarship Contests.
Weird Unknown Scholarships
One of my favorite scholarships was the
Dr. Seuss scholarship, Oh the Places You'll Go
. Other weird or wacky scholarships include scholarships for short people, tall people, athletes with milk mustaches and duck callers.
Check out these easy scholarships for high school seniors and college students:
Dr Seuss Scholarship - Oh the Places You'll Go
Fire Sprinkler Scholarship
Electrician Scholarship
Words to be Heard Scholarship
Short People Scholarships
Tall People Scholarships
Aging Matters Scholarship
Duck Calling Contest
For links to these online scholarship applications see Weird Unknown Scholarships.
---
Odd Scholarships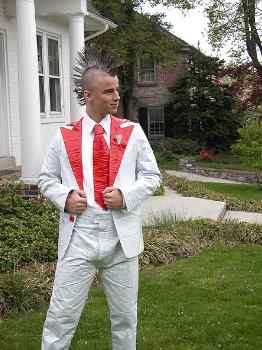 One of the best known odd scholarships is the
Stuck at Prom Duct Tape Scholarship
. Why buy a new dress or rent a tux for prom, when you can buy rolls of colorful duct tape and be creative? Speaking of being creative, you can also design a greeting card, one of the easy scholarships to apply for. Texans and Trekkies can also apply for scholarships that are a little odd.
Stuck at Prom Duct Tape Scholarship
One Person Can Make a Difference Scholarship
Create-A-Greeting-Card Scholarship Contest
Courageous Persuaders Scholarship
100 Mile College for all Texans Tuition Waiver
Star Trek StarFleet Command Scholarship Award
To apply for these scholarships, see Odd Scholarships
Unique Scholarships for College Students
It's always good to be a little
unique
. These wacky scholarships are easy if you meet the requirements. Left handed? Vegetarian? There are easy scholarships for you. Or use your unique talent at playing marbles, surfing or skateboarding.
Unique scholarships include:
Scholarships for Left Handed People
JFK Profile in Courage Essay Contest
Scholarship for Extraordinary Personalities
Marbles Scholarships
Common Knowledge Scholarship
Don't miss the chance to apply for scholarships for unique people. For requirements and deadlines see Unique Scholarships
---
Weird but Easy Scholarships
Probably your best shot at
$100,000 easy scholarships
is the Dr Pepper Scholarship $1,000,000 Tuition Giveaway contest. You'll need both video making and football tossing skills to win, but for the money this is absolutely one of the best and easiest scholarships for high school seniors and college students.
Those looking for adventure should check out the many adventure scholarships and grants.
My favorite weird scholarship is making a unique peanut butter sandwich. This is no joke, it is real! Check out these top scholarship opportunities ;
Dr Pepper Scholarship $1,000,000 Tuition Giveaway
Adventure Scholarships
Sleep Sherpa Scholarship
Young Entrepreneurs Essay Contest
Jif Most Creative Peanut Butter Sandwich Contest
OP Loftbed Scholarship Award
Learn more and apply online for these scholarships at Weird Scholarships
---
Wacky Scholarships for Girls and Boys
Still want more wacky scholarships? Here are some fun one for girls and boys.
Twitter Scholarship
Archery Scholarships
Healthy Lifestyles Scholarships
Miss America Scholarships for Girls
Female Boxer Scholarships
Amateur Radio Scholarship
Learn more and apply online for these scholarships at Wacky Scholarships
---
Oddball Scholarships for College

Yes, there are even more oddball but easy scholarships for college. Apply for scholarships like:
Americanism Scholarship
Proper Use of Credit Essay Contest
National Peace Essay Contest
Student Design Competition
Entrepreneurial Scholarships for Food Service
Search these scholarships at Oddball Scholarships
---
Strange Scholarships

We think some of these scholarships are a little strange, but maybe they one is the perfect scholarship for you.
Intelligence Community Scholarship Program
Superpower Scholarship
Parapsychology Scholarship
Zombie Apocalypse Scholarship
NRA Civil Rights Defense Fund Youth Essay Contest
Entrepreneur Awards
Apply for these scholarships at Strange Scholarships
---
Unusual Scholarships
Here are the last of our collection of unusual scholarships that might be the perfect easy scholarship for you.
My Favorite Car Scholarship Program
Ice Cream Flavor of the Month Scholarship
Turf Writers Journalism Scholarship
Make Me Laugh Scholarship
Concrete Scholarship
Eat Your Asparagus Scholarship
Future Entrepreneur of the Year Award
Play Environments Scholarship
Explore these fun scholarships at Unusual Scholarships
Home › Scholarships › Easy Scholarships