Student Loan Debt Forgiveness
Looking for student loan debt forgiveness? In some situations you can get federal student loan forgiveness.
Yes, under certain circumstances, the federal government will cancel all or part of your student loan.
Last updated on May 28, 2023 by College Financial Aid Advice.
Federal Student Loan Forgiveness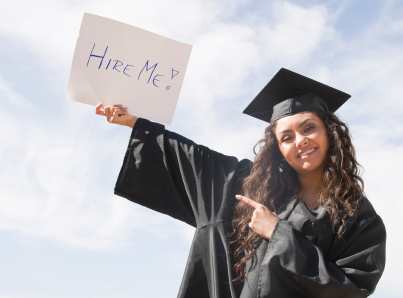 With college so expensive, many college graduates have $50,000 or more in student debt.
If you are considering a student loan, check out this student loan documentary Student Loan Default Movie on YouTube www.youtube.com.
After graduation, the job market makes it difficult to find high paying jobs. Is is possible to obtain student loan forgiveness?
Yes, under certain circumstances, the federal government will cancel all or part of your student loan.
Due to the COVID-19 pandemic, interest rates on federal student loans is temporarily reduced to 0% from March 13 2020 to December 31, 2022. You may choose to temporarily stop making these monthly payments if you wish.
---
President Biden Forgives Some Student Loans
President Biden has given executive orders to forgive some student loans, however these have been held up by litigation in the court system by those who oppose loan forgiveness. Until these lawsuits work their way through the system, you may still be responsible for these loans.
2022 Student Loan Forgiveness Program - In August 2022, President Biden announced that some federal loan amounts may be forgiven based upon income level ($10,000 loans per student or $20,000 loans for Pell Grant recipients). Income limits are $125,00 for individuals and $250,000 for couples.
ITT Technical Institute Loan Forgiveness - Students who used federal loans to attend ITT Technical Institute as far back as 2005 will automatically get that debt canceled after authorities found "widespread and pervasive misrepresentations" at the defunct for-profit college chain, per an order issued in August 2022. The action will cancel $3.9 billion in federal student debt for 208,000 borrowers.
Corinthian Colleges - In June 2022, it was announced that the U.S. Department of Education will forgive $5.8 billion of federal student loans for those who attended Corinthian Colleges, a chain of for-profit schools that deceived students about their job placement rates and students' ability to transfer credits. This should be welcome news to the 560,000 borrowers.
Westwood College Student Loan Debt Cancelled - In August 2022, the U.S. Department of Education announced that ~ 79,000 students who attended Westwood College, a private, for-profit institution that closed in 2016, will receive full student loan forgiveness. The department said in its announcement that evidence showed "the school engaged in widespread misrepresentations about the value of its credentials for attendees' and graduates' employment prospects."
---
New Student Loan Debt Forgivenes Programs

Former President Obama has taken regulatory measures to make student loan repayments easier. There are some federal income-based repayment programs that adjust your payments to cap at 10% of your discretionary income, and provide loan forgiveness after 20 years. The student loan debt forgiveness may occur after 10 years for those in public service.
There is a downside to this program, in that by reducing your payments, your total amount to be repaid may be higher. But if you are struggling to pay these loans, this may be a very good program for you.
This program is called "Pay As You Earn Repayment Plan". For more information about this special federal government program to help pay off student loans and student loan debt forgiveness, see studentaid.gov.
Other programs are offered depending on the mood of Congress, so be sure to check out the link above for details.
Student Loan Forgiveness for Volunteers
Peace Corps - Serve in the Peace Corp and make a real difference in the lives of others in the world. Volunteers may receive deferment of Stafford, Perkins and Federal Consolidation loans, and partial cancellation of Perkins loans. The student loan debt forgiveness for Perkins loans is 15% per year of service, up to 70% total. For information about joining the Peace Corp call 800-424-8580.
Americorps - Americorps offers a student loan forgiveness program. If you serve 12 months you may receive up to $7400 in stipends, and $4725 to be used to pay toward your student loan. If you are interested, the Americorps phone number is (800) 942-2677.
Volunteers in Service to America (VISTA) This program allows you to volunteer with private, non-profit groups helping with homelessness, poverty, hunger and illiteracy. For 1700 hours of service, receive $4725. Phone number for more information: 800-942-2677.
---
Student Loan Forgiveness for Teachers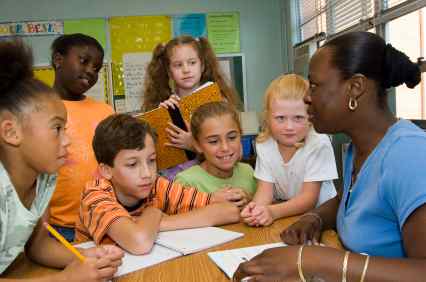 Perkins Loan
- You may be able to cancel a
Perkins Loan
if you are teaching full-time at a low income school, or in certain subjects. Check with the school that made your loan for more information.
Stafford Student Loan Forgiveness for Teachers - You may be eligible for loan forgiveness on your Stafford student loan if you teach full time for five consecutive years at a low-income school.
These student loan forgiveness programs may apply to Consolidation Loans too.
For more information about student loan debt forgiveness, see studentaid.ed.gov.
Home › Student Loans › Student Loan Debt Forgiveness