College Loans for Students

Get college loans for students. Find cheap student loans for college, including federal subsidized student loans.
Student loans are a way to supplement your college expenses, but they are not free money and must be paid pack with interest. However, loans are a viable option if you do not receive enough free money to attend college and/or if you do not have enough family or college savings plans.
Last updated on September 21, 2023 by College Financial Aid Advice.
Student Loans are NOT Free Money!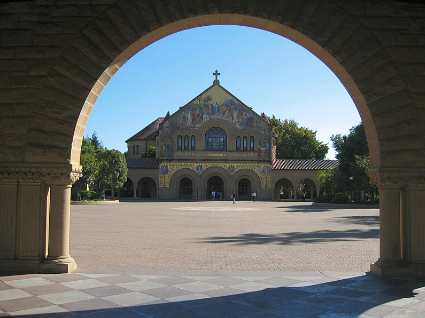 Stanford University, Palo Alto, California

The trick with taking out college loans for students is to never assume more debt than you will be able to repay, and that you should consider the value of the education that you receive in comparison to the size of the loan. For example, does the career opportunities and potential or certainty to earn a decent salary upon graduation justify the size of the debt?

If so, you are to shop and apply for the best possible loan(s) with the most favorable terms, e.g. fixed and low interest rates.
Note: Due to the COVID-19 pandemic, interest rates on federal student loans were temporarily reduced to 0% starting March 13 2020. Starting in September 2023, college loan interest rates, which are fixed and vary by loan, will return to the same rate they were before the freeze. Monthly payments in October will typically return to the original amount for these college loans for students.
---
Student Loan Calculator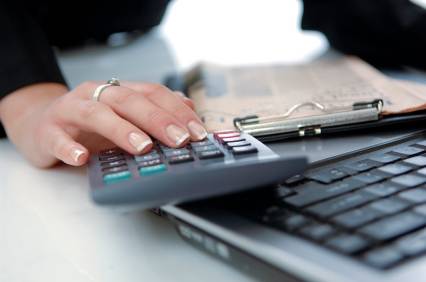 Many college websites have net price calculators that will give you a good estimate of the true cost of attending that college, after accounting for scholarships and grants that you may be eligible to receive (both merit-based scholarships and need-based scholarships). These typically take about 20 minutes to complete.
Some colleges and universities use the College Board Net Price Calculator or NPC. This one is convenient because you can reuse the information that you have stored in College Board. You can access the College Board Net Price Calculator at professionals.collegeboard.org.
Once you have an idea of your Expected Family Contribution, you can estimate your loan amount, and use the above student loan payment calculator to estimate your loan payments.
---
Cheap Student Loans

College loans are either Need-Based or Non-Need-Based, Federal or Private.
If you want cheap student loans, federal Student loans are the most favorable student loans. They have the advantage of low interest rates and the government pays the interest on some of these loans on your behalf while you are still in college. Furthermore, the Federal loans do not usually need your credit history and may be eligible for the federal loan forgiveness program.
Federal Student loan is either need based or non-need-based.

Federal Student Loans include:

1. Subsidized Loans
2. Un-subsidized Loans
3. Federal Perkins Loan (note - this program ended in 2017)
Additionally, your parents may qualify to take out a Federal Plus loan to pay for your college expenses and it is not based on financial need. It requires the parents' credit history and parents can borrow any amount up to the unmet Cost of Attendance (Cost of Attendance minus other financial aid or scholarships).
All of these federal student loans are cheap student loans, because their interest rates and terms are more favorable than private loans.

Private College Loans for Students

Private loans should be your very last resort for borrowing money to pay for your education. These private lenders require a credit history and the loan many have variable interest rates which may make your monthly payments to rise drastically in the future. These private loans are not cheap student loans, and they may have stiff penalties if you are late on any payments.

Sallie Mae is one organization that offers private college loans for students. You can also try your local bank.

Share Your Tips About
College Loans for Students
Do you have some great tips to share about college loans for students? Share your insights about the best college student loans, how to pay for them, student loan debt forgiveness and more.
What Other Visitors Have Said
About College Student Loans
Click below to see submissions from other visitors about paying off student loans.

Home › College Loans for Students