Federal PLUS Loan
Federal PLUS Loan is a student loan made to parents of a dependent student. Parents may borrow up to the full cost of college, less any other federal financial aid or
Stafford loans
.
A parent must have good credit history to qualify for a Parent PLUS loan.
Last updated on November 25, 2023 by College Financial Aid Advice.
Parent PLUS Student Loans FAQ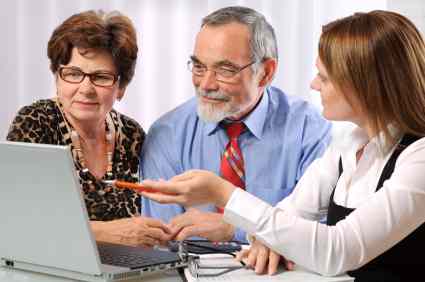 Who is eligible for Parent PLUS Loans? - These PLUS student loans are made to parents of dependent college students, both undergraduate and graduate students (who are considered to be independent and can apply on their own).
What if a parent has bad credit? - These loans are only made to creditworthy parents. You must pass a credit check. A parent with poor credit may be able to get a cosigner. If your parent is turned down, you can obtain some additional unsubsidized Stafford student loans equal to the same amount as an independent student. See Federal Stafford Student Loans for those amounts.
Do I need to demonstrate financial need to get a PLUS student loan? - No, your family does not need to demonstrate financial need.
What are the PLUS student loan interest rates? - These vary depending on when you obtained the loans. This rates vary each year based upon the 10-year Treasury note interest rate (4.6% above the rate). The maximum loan rate will be 10.5%. The federal Parent Plus loan interest rates are listed below for recent years:
2023-2024 - 8.05
2022-2023 - 7.54%
2021-2022 - 6.284%
2020-2021 - 5.30%
2019-2020 - 7.08%
2018-2019 - 7.6%.
Is it a good idea to take out a Parent Plus Loan? - That is a difficult decision. I would suggest you look at all options - community college, student jobs, or alternative careers such as trades or military. When attending college, your child should take advantage of other programs like scholarships, federal student loans and Pell Grants on their FAFSA. Parent Plus loans should only be considered after those other options. The parent will be responsible for the loan, and paying it back may be difficult. Tough love may be a better option - parents are not obligated to go into debt to support their children's dreams. Of course if you decide to help, these loans have much better interest rates than credit card debt. One suggestion - make sure your child is choosing a career that will provide a high paying job and ask them to pay off the loan.
Are Parent Plus Loans eligible for loan forgiveness? - Yes, it appears that $10,000 of existing Parent Plus loans may be eligible for forgiveness as part of President Biden's August 2022 loan forgiveness program.
Are these direct government loans or private loans? Starting July 1, 2010 all new PLUS loans are Direct PLUS loans made directly from the federal government. Prior to then, some were Federal Direct PLUS loans and some were from private lenders under a program called FFELP.
---
Federal PLUS Loan Application
To apply for a federal PLUS loan, you will start with the same financial aid application for all college financial aid - the
FAFSA
. Be sure to complete the Parent section, as that is required on a federal PLUS loan application.
Later, you will work with the school financial aid office by submitting an application for studentaid.gov.
Home › College Loans for Students › Federal PLUS Loan