FAFSA
Free Application for Federal Student Aid
FAFSA 2022 Apply
FAFSA stands for Free Application for Federal Student Aid
- your federal student loan application to apply for college student grants and loans. This will determine your
Expected Family Contribution
, or EFC, which is the amount your family should contribute to college when determining federal financial aid.
The official 2022 - 2023 FAFSA application is is available now, and can be used for fall 2022, spring 2023 and summer 2023.
The official 2023 - 2024 FAFSA application will be available October 1, 2022.
Last updated on August 13, 2022 by College Financial Aid Advice.
Federal Student Loan Application 2022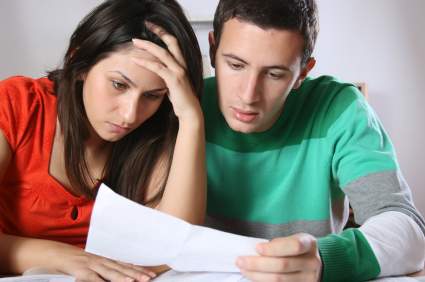 The free
FAFSA federal student loan application
is available online, but before you fill out the FAFSA on the web, follow our advice and print out a hard copy
Printable FAFSA Application
or use the
FAFSA worksheet
to determine your entries. You don't want to make any mistakes and miss out on important federal, state or college financial aid by making an error on your online FAFSA on the web application. So use your printed FAFSA to check and verify all information, before you submit this important application for financial aid.
Federal and state college funds are awarded on first come, first served basis. The early bird who submits a completed FAFSA application when available (October 1 in 2021 for 2022-23 school year, will get the best college financial aid package - more grant money (grants do not need to be repaid) and better student loans. If you file your FAFSA federal student loan application later, the grants for college students may be gone, and you may only be eligible for whichever student loan programs still have money. And if you submit your FAFSA too late, all the federal and state grants and loans may be gone, so you may need to take more expensive private student loans to finance your college education. For a list of FAFSA deadlines by state for state grants, see FAFSA Deadlines.
The FAFSA and the CSS Profile are the two most common applications you will use for college loan forms.
Are You a Dependent or Independent Student?
Before you fill out the FAFSA, you'll want to know if you are a dependent or independent student. For the FAFSA questions to help you decide, see
Are you Dependent or Independent Student for Federal Student Financial Aid
?
If you are a dependent student, you will need at least one parent's financial information on your FAFSA application. To see which parental information needs to be included, see Parental Information for FAFSA Applications.
 FAFSA 2022 2023 Apply Student Loan Application Schedule
If you are applying for college in fall 2022 - spring 2023 (July 1, 2022- June 30, 2023), plan to submit the FAFSA, after you've submitted your college applications such as the
Common App
, so you will be prepared to submit your college loan forms applications (FAFSA and CSS Profile, if needed) in early October 2021.
You can submit your FAFSA starting October 1 for the next year that you plan to start college, and you must reapply for each year. The earlier you apply the better, and most schools have early deadlines, with more flexibility for community colleges.
See our links to the 2022 - 2023 online Free FAFSA on the web, printable and paper FAFSA forms at FAFSA Official Website Forms.
---
FAFSA 2023 2024 Apply Federal Student Loan Application Schedule
The official 2023 - 2024 FAFSA application will be available October 1, 2022.
---
FAFSA Help
A free FAFSA forecaster tool, called FAFSA4caster, is available at the government student aid website. See
Free FAFSA4caster from Student Aid
.
Apply early for the best aid packages. See FAFSA Deadlines by State.
Get started now with your FSA ID, which replaced the FAFSA PIN.
Want to see the form? You can download and print the FAFSA Application.
Check out the facts you may be surprised. Are You a Dependent or Independent Student?
Do You Need Parental Income on FAFSA? Probably yes but maybe not.
---
Home › FAFSA