FAFSA Application
How to complete your FAFSA application form for 2024 - 2025 to qualify for college financial aid. Follow these basic steps to apply for federal and state student aid before the
FAFSA Deadline
in your state.
Completing the college FAFSA form looks intimidating but in reality, it is not difficult, as you will use your completed tax return from the prior year.
There are six steps to take to properly complete a FAFSA application form. After you submit your application you can also check the status of your FAFSA application online using your FSA ID number.
See the FAFSA application.

Last updated on November 25, 2023 by College Financial Aid Advice.
Steps to Complete FAFSA Application Form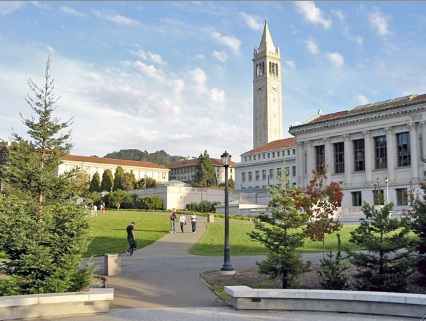 University of California Berkeley

Step 1: Social Security Number
You will need to have your social security number (the student's social security number). If you are a dependent student and live with your parents or legal guardians, and are claimed as a dependent on their tax forms, you need your parents' or legal guardians' social security numbers too. If your parents or legal guardians do not have social security numbers, enter all zeros when asked for their number(s).
Also make sure that your name and its spelling is exactly the same way it appears on your social security card. Avoid using nicknames. If you have changed your name, you must update your records with the Social Security Administration.
---
Step 2: Obtain a FSA ID (FAFSA PIN)
You should apply for your FSA ID or FAFSA Application PIN Number , as well as FSA ID for your parent who is providing financial information, if you are a dependent student. A FSA ID is recommended if you submit an online FAFSA application, but is not required if you choose to mail in a printable FAFSA application.
---
Step 3: Collect Financial and Tax Records
Collect your and your parents financial records if you had an income (from work, or veteran's benefits, for example), or if you filed for federal tax return, as well as your parents' federal tax return. These records include your W-2 forms, other records of income you have had, and your current bank statements for example. You will use your completed tax return from the prior year (e.g. 2022 tax return for the 20224-25 school year).
If you are not sure if you are a dependent or independent student, read this important information Dependent or Independent Student?
Be sure you know the deadline for financial aid in your state, as there are many state grants available for those who apply early. See FAFSA Deadline by State.
Also, since the amount of money in your bank account matters as of the date you submit the FAFSA, consider submitting when your account balance is low not high. For more information on this, see How to Reduce Your Expected Family Contribution.
---
Step 4: Gather Other Documentation
Have an email address and provide it to receive your FAFSA results faster.
Have Your Driver's License Number (optional but recommended)
Have your Alien Registration Number (if applicable)
Step 5: Complete Paper FAFSA Draft
Print and fill out a Printable FAFSA Application as a draft. That way you can easily see all the information that is required, and check the instructions if you have questions.
As an alternative, there is a FAFSA worksheet that is a shorter version, but I think most people will make fewer errors if they fill out the entire paper FAFSA first as a draft.
---
Step 6: Complete Online FAFSA Application
Allow about an hour to complete the online FAFSA form. Remember that there are different sections for student, student spouse, parent, and parent spouse or partner. Note that the online FAFSA may ask some questions in different order, and may skip some questions based upon your answers. Make sure that you read the questions carefully and answer them correctly because any mistake can delay the processing of your application which translates into missing the deadlines or losing out on some federal, state or private financial aid.
Consent from all parties is required to allow the Federal Tax Information (FTI) tool to import tax information from your federal tax return. See our page on FAFSA Correction for more information on how to use this IRS tool.
---
Check Status of FAFSA
After submitting your FAFSA application, you may check the status of FAFSA application, access your federal financial aid records, and correct or print your
Student Aid Report
(SAR) by using your PIN [number] at www.nslds.ed.gov
Dependent or Independent Student
Home › FAFSA › FAFSA Application