College Admissions Help

The College Application Process
Take charge of your college admissions. Help improve your college admission chances with these 10 steps to success.
Last updated on September 21, 2023 by College Financial Aid Advice.
When my brother and his wife told me that they had hired a college coach for their daughter (then a high school junior) for college admissions help with her applications for a $3,000 fee, I was at a loss for what to say.
My niece was a top student with impressive test scores. She should have been able to go to just about any school she wanted. "So what does a college coach offer?" I asked.
The truth is that admission to a competitive college or university (public or private) requires a lot more than solid academics. There are many other factors that play a role in this process and much of the work can be overwhelming.
Having graduated from a competitive college myself but not having the financial means to fully pay for my son's college education, let alone hire a coach, I decided to take matters into my own hands. I started educating myself about the college admission process when my son was only nine years old.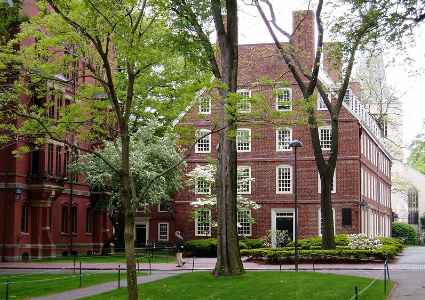 Harvard University

He is now a junior at a competitive school and yes, the journey was tough and intimidating at times, but I have decided to pass on the college admissions help that I have learned from my experience with the hope that yours would be just as rewarding.
The steps that I have taken on this journey apply to all students and all parents for any college application.
10 Steps to Improve Your College Admission Chances

Step One: Organize, Organize, Organize
(for parents and students)
I did not expect my son to know how to organize his journey for college at nine. I started with a bright-color 3-ring binder. I divided the binder into two sections: one section for his academics and the other one for his extra curricular activities and sports.
I found every one of his official transcripts and test scores, sorted them chronologically, and slipped them inside the sheet protectors in the academic section of the binder. I did the same for his extra curricular and sports or volunteer activities (for example his certificates from his martial arts studio).
From then on, I helped him maintain the binder which we often referred to as the 'bright binder'. When he entered high school, we started a second similar binder because the college applications sometimes ask the students to specifically include their high school years' achievements.  
If your son/daughter is in sports, then you also need to create an entry noting the duration of the activity (for example, 10th grade basketball team practice and games, at 10 hrs/week for 30 weeks). There is a specific section in most college applications asking for this information.
My son did not appreciate the effort that had gone into maintaining these binders until he started filling out his college applications at which time he had every piece of information he needed at his fingertips, literally. What a great tip for college admissions help!

This single step saved us many days of headache and wasted time looking for information.
Step Two: Take Academics Seriously
(for students)
Unless you are a super-gifted artist or a super-gifted athlete devoted to your art or sport, your biggest asset for entry into the college or university of your choice is your academic achievements. Therefore, apply yourself to your studies and seek help from your school counselors and teachers if you need assistance. You are the foundation to college admissions help.

---
Step Three: SAT Prep and ACT

Prep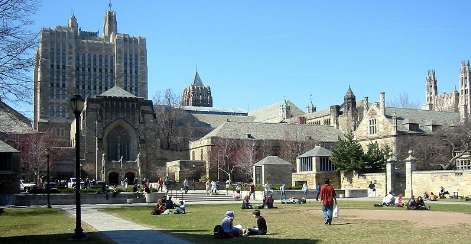 Yale University

(for students)
Every year, mini or sample SAT and ACT tests (PSAT/PLAN) are officially administered at most high schools (in late September or early October) at a nominal fee. Take advantage of this opportunity and take the tests starting in 9th grade. In most cases, repeating the test boosts your scores. Your performance on this test in your junior year is crucial because it is the first step in qualifying you for the National Merit Scholarship, a $10,000 college award.
Take time in the summer of your junior year and consider ACT and/or SAT prep classes. However, these classes tend to be very expensive, often running well over a thousand dollars. Alternatively, you may purchase the prep books and devote time to do the practice tests. This SAT prep or ACT prep will also help you do well in the actual SAT or ACT tests which I recommend taking in your junior year because if you are not satisfied with your score, you will still have plenty of time to review and retake the tests.
These SAT prep and ACT prep classes will help you score high on these important entrance tests. SAT and ACT scores weigh heavily at public colleges and universities, and will increase your college admission chances to both public and private colleges and universities.

Step Four: Learn and Practice Writing Outstanding Admission Essays for College
(for students)
Most all college applications as well as most scholarship applications require submission of one or more essays. Naturally, the more renowned the college or the larger the size of the scholarship, the more applicants and the more important it is to have an impressive essay. A great essay will increase you college admission chances, and can get you admitted to top schools. You may refer to the following link for some tips on how to write outstanding admission essays for college.
If you are having a hard time choosing a topic for your essay, it helps to see other sample college application essays. We have a nice collection of essays submitted by our readers. Check out some of our sample college application essays for ideas.
Resist the urge to use AI programs like ChatGPT for your essay. See our analysis of using ChatGPT to write college essays, and using ChatGPT to edit your essay.
---
Step Five: Search and Apply for Scholarships
(for parents and students)
Finding money for college is always a challenge. You can start looking for scholarships as early as 9th grade (and sometimes even earlier). It is true that there are fewer college scholarships available for high school freshmen. However, this website lists and directs you to several such scholarships, so start finding money for college early!   Scholarships for High School Students
---
Step Six: Research Colleges and Universities Online
University of California, Berkeley

(for parents and students)
There is no dearth of websites that contain accurate and detailed information about the colleges of your interest.  The colleges' websites are always a good place to start. In some cases you can even take a virtual tour of that institution.
Furthermore, many colleges and universities hold college information seminars in different cities across the nation and send their representatives to different high schools to hold information sessions for you and your student to attend. One tip for college admission help is to ask questions and market yourself during these visits, as these recruiters are from the admissions office and are looking for great potential students for their school.

Unless you are financially able to visit these colleges/universities or you want to motivate your student to do better in his/her classes, you can save money and later visit only those colleges and universities to which your student will be admitted.
---
Step Seven: Take the College Applications Class
(for students)
Students, don't miss this important college admissions help step. Many high schools offer something like a 'college applications' class or seminar for their senior-year students. If so, take it. These classes guide students to create the best possible college application. They also help the students with writing their college essays as well as researching colleges and finding scholarships.
---
Step Eight: Fill Out the CSS Profile
(for parents and students)
If you are applying to a private college or university and you need financial aid, you will most likely be required to fill out a financial form called 'CSS / Financial Aid Profile'. This form is available in October of your student's senior year. The CSS Profile is available early for college admissions help, as your choice of college for early admission may depend on your financial aid offer. The following link will take you to more detailed information on this subject: CSS Profile

---
Step Nine: Fill Out FAFSA
(for parents and students)
If you need financial aid to pay for your college education regardless of whether you are applying to a public or private college, you must fill out the FAFSA form, a Free Application for Federal Student Aid. This form is available on October 1st of your student's senior year (starting in 2016). The following link will take you to more detailed information on this subject: FAFSA Help

---
Step Ten: Evaluate Your Financial Aid Offers and Visit the Schools
(for parents and students)
Congratulations. Your student has been admitted to several colleges and universities, and now you must carefully evaluate each school's financial aid offer. Pay attention to the makeup of each college's package. Does their offer include a student loan? If so, what kind and at what rate? For more detailed information on this subject you may click the following link: College Loans for Students

Now it is the time to spend money on college visits. Most colleges and universities accommodate an over-night stay and/or a full-day visit for their prospective freshman. Take advantage of this offer and visit the institutions that have admitted you to get a more realistic picture of what your life would be like if you choose that school.  Also, some colleges and universities hold special weekend events for the students they have admitted and for their parents as well.
Share Your Tips About
College Admissions Help
Do you have some great tips to share about college admissions? Help others by sharing your story and enter our scholarship essay contest to win $1000 for college. Share your insights about the how to gain college admission to your dream school. See our Scholarship Rules
What Other Visitors Have Said
About College Admissions Help
Click below to see submissions from other visitors about college admissions help.

Home › College Admissions Help
---