National Merit Scholarships

National Merit Scholarships
are awarded annually to the top 1% students in the United States, based upon their PSAT test scores in their junior year of high school. This is one of the premier merit scholarship programs in the U.S., and one of the best known
scholarships for high school juniors
.
Last updated on November 25, 2023 by College Financial Aid Advice.
National Merit Scholarship Program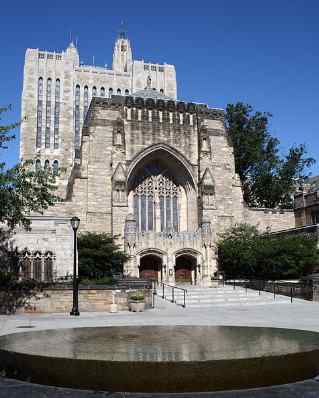 Yale University

The
National Merit Scholarship
program is an academic competition for top students based upon their PSAT/NMSQT test scores. The qualifying PSAT test is normally taken in the fall of the junior year of high school. To be eligible for the scholarship, students must plan to enroll full time in college the following fall (senior year of high school), and be U.S. citizens or permanent residents (or have applied to become residents).
The top 50,000 students out of ~1.5 million who take the PSAT test, (based upon their combined critical reading, mathematics and writing scores), are recognized. Qualified students are notified in April the following year (e.g. spring of junior year in high school), and they may name two colleges or universities to be referred to by NMSC. In September (of their senior year in high school), these high scorers are notified through their schools that they have been qualified as either a Commended Student, or Semifinalist.
About 1/3 become National Merit Scholarship semifinalists, based upon proportional representation from all states. The semifinalists are provided National Merit Scholarships application through their high schools. The other 2/3 receive Letters of Commendation.
Special Scholarships for National Merit Program participants - If a student does not qualify as a semifinalist he may be eligible for a merit based scholarships offered by corporation and businesses.
National Merit Scholarship Finalists
From the ~16,000 semifinalists, 15,000 are selected as Finalists, and are notified at their home addresses, and their high school principals are also notified and provided with a certificate to award the Finalist. These Finalists are eligible for a variety of merit scholarship awards, and about 1/2 receive one of the following awards:
National Merit Scholarship - $2500 single payment. Winners are selected without financial need, college or major choice.
Corporate Sponsored Merit Scholarships - These one time or 4 year awards are offered by corporate sponsors for children, residents, or based upon career plans.
College Sponsored Merit Scholarships - If a Finalist has chosen a college as their first choice by the deadline, they may receive awards from the school that are renewable.
In addition to receiving recognition and scholarships, National Merit Scholars may receive additional benefits at their college of university. For example, a Scholar that I knew received preferential enrollment in classes at a public university, which enabled her to get in all of her classes needed to graduate in four years. That benefit was probably worth more than the value of her scholarship.
For more information about the National Merit Scholarship Corporation, see www.nationalmerit.org
Ongoing National Merit Scholarship
National Merit Scholarship
- $2500 scholarship. Due date ~ March each year. National Merit Scholarship Corporation (NMSC) offers an Online Scholarship Renewal Application for existing National Merit Scholars. To be considered for the continuation of your award, you must complete the Online Scholarship Renewal Application for the next academic year. The deadline for submission of the Online Scholarship Renewal Application for the following academic year is also in March. For more information on the National Merit Scholarship Renewal see
osr.nationalmerit.org
Home › Scholarships › National Merit Scholarships