Tuition Assistance Programs
Many states offer tuition assistance programs for out of state residents. See our tuition comparison chart and learn about more ways to reduce the cost of college tuition for the next school year.
Last updated on September 21, 2023 by College Financial Aid Advice.
Tuition Assistance Overview
Most public colleges and universities charge higher out of state tuition and fees, making it more economical for students to attend a public college in their own state. But most people don't know there are some great tuition assistance programs offered by most states to attract students from neighboring states to their public colleges. Since many college students want to attend a school further away from home, this is an affordable way to attend an out-of-state college.
Learn more about tuition assistance programs in the:
Western States Tuition Assistance Programs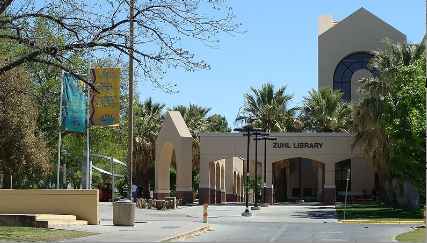 New Mexico State University

If you are a resident of a western state (Alaska, Arizona, California, Colorado, Hawaii, Idaho, Montana, Nevada, New Mexico, North Dakota, Oregon, South Dakota, Utah, Washington, and Wyoming), you may be able to participate in WUE tuition assistance program and only pay 50% more than in-state tuition.
For more information see College Tuition Assistance for Western U.S. States.
---
Midwest States Tuition Assistance Programs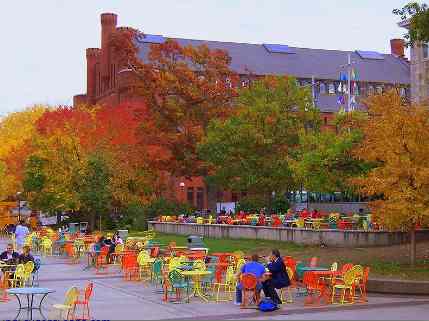 Residents of Illinois, Indiana, Iowa, Kansas, Minnesota, Michigan, Missouri, Nebraska, North Dakota, South Dakota, Ohio, and Wisconsin may participate in a program to reduce out of state tuition costs when attending a public college or university in another midwestern state.
For more information see Cheap Out of State Tuition for Midwest Colleges and Universities.
Tuition Assistance Programs in the South

There is a similar program for tuition assistance if you live in the following Southern States: Alabama, Arkansas, Delaware, Georgia, Kentucky, Louisiana, Maryland, Mississippi, Oklahoma, South Carolina, Tennessee, Virginia and West Virginia.
For an overview of this tuition assistance program, see College Tuition Help in the South.
---
New England Tuition Assistance Overview

Save an average of $7000 with out of state tuition assistance program for New England colleges! The NEBHE Tuition Break program is for New England States (Connecticut (CT), Maine (ME), Massachusetts (MA), New Hampshire (NH), Rhode Island (RI), and Vermont (VT)). For a tuition assistance overview of this program, see
New England Tuition Assistance Program
---
Tuition Assistance Programs in Washington DC
Washington DC college students may receive $2,500 to $10,000 grants for colleges and universities. Other programs offer Washington D.C. residents additional ways to pay for college. For more information see
Washington DC College Tuition Plans
Home › Tuition Assistance Programs