College Tuition Help
You can get college tuition help through ACM, a great way for out-of-state students to pay college tuition at reduced rates. College students may save $500 to $3000 per year through this great program.
This page describes cheap tuition programs in the southern US, but similar programs exist in:
Last updated on November 25, 2023 by College Financial Aid Advice.
Tuition Savings Program in the South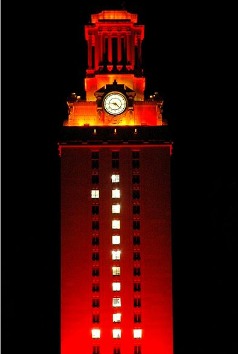 University of Texas

What if you live in the south and you want to attend a college or university in a nearby state, but can't afford out-of-state tuition? There is cheap way to pay for college tuition offered to the residents of the Southern United States region by the
Southern Regional Education Board, SREB.
What is SREB? A Way to Help Pay College Tuition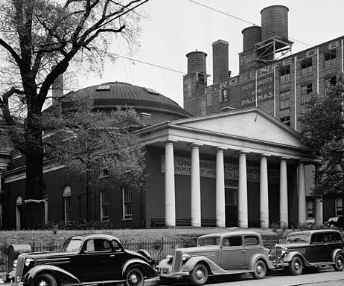 University of Maryland

SREB is a nonprofit, nonpartisan organization that works with 16 member states to improve public pre-K-12 and higher education. SREB is an interstate compact for education whose scope is broader than those of WUE and MHEC in the sense that it encompasses every level of education in the following Southern States:
Alabama
Arkansas
Delaware
Georgia
Kentucky
Louisiana
Maryland
Mississippi
Oklahoma
South Carolina
Tennessee
Virginia
West Virginia
SREB allows college students from any one of its member states to pursue uncommon degrees in another SREB state at in-state tuition rates through its Academic Common Market (ACM) program.
Contact information:
Southern Regional Education Board
592 10th St. N.W.
Atlanta, GA 30318-5776
Main phone number: (404) 875-9211
Main fax no.: (404) 872-1477
What is ACM? Tuition Savings Program
The Academic Common Market (ACM)
is a tuition-savings program for college students in the 16 SREB member states who want to pursue degrees that are not offered by their in-state institutions. Students can enroll in out-of-state colleges and universities that offer those degree programs and pay the institution's in-state tuition rates. This college tuition help is offered in more than 1,900 undergraduate and graduate programs for residents of SREB states.
ACM also offers an Academic Common Market/Electronic Campus program. This program combines the benefits of in-state tuition in the Academic Common Market with the convenience of online learning in the Electronic Campus.
Contact information:
Student Access Programs and Services Phone Number: (404) 879-5561
Website Student Access Programs for College Tuition Help in the Southern US: www.sreb.org
---
Admission Requirements for ACM Applicants
The ACM program is one of the best ways to pay college tuition at cheaper rates when you go out of state. It is neither competitive nor merit-based, but applicants must meet state residency and college program requirements. ACM supports existing college degree programs that have the capacity to serve additional students and provides access across state lines for programs that are not available in a student's home state.
First-professional degree programs, such as law, medicine, dentistry, pharmacy and optometry, are not offered in the ACM and cannot be requested.
Some institutions and states may impose additional acceptance requirements, such as full-time enrollment status or GPA requirements.
Florida, North Carolina and Texas participate only at the graduate level.
North Carolina and Texas do not include online degree programs in their ACM inventories.
Home › Tuition Assistance Programs › College Tuition Help