Out of State Tuition Savings

Save money on out of state tuition in 2017 through these great tuition assistance programs at colleges and universities in the United States. The thought of going out of state to get a college education is so enticing, but the current economic realities make it very difficult for families and individuals to afford it. However, there are some great cheap out of state tuition programs in the:
Midwestern states
Last updated on November 25, 2023 by College Financial Aid Advice.
Cheap Out of State Tuition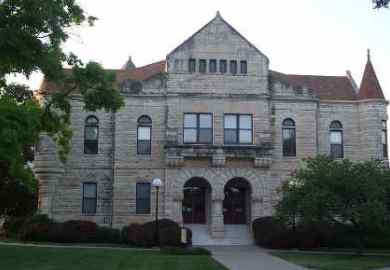 Kansas State University

If you are a resident of a Midwestern state, there is a student exchange program through the Midwestern Higher Education Compact (MHEC) that works much like WUE (for western states) in that it offers a tuition reduction program that makes attending an out-of-state college or university more affordable for non-resident students.
What is MHEC? Midwestern Higher Education Compact

University of Nebraska

The Midwestern Higher Education Compact 'MHEC' (pronounced "mek") is a regional interstate compact dedicated to advancing cooperation and resource sharing in higher education in the following member states:
Illinois
Indiana
Iowa
Kansas
Minnesota
Michigan
Missouri
Nebraska
North Dakota
South Dakota
Ohio
Wisconsin
MHEC helps improve access to post secondary education through the Midwest Student Exchange Program (MSEP) and is headquartered in Minneapolis, Minnesota at the following address:
MHEC
1300 South Second Street, Suite 130
Minneapolis, MN 55454-1079
For more details, you may also contact the MHEC office at phone number 612-626-8288 or view the MHECwebsite at:
What is MSEP? Cheap Out of State Tuition Rates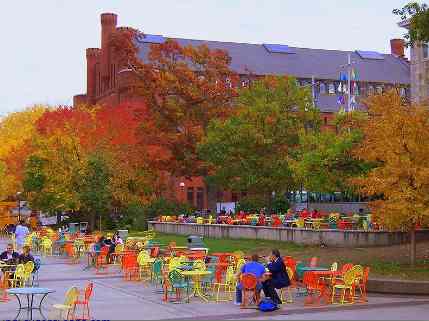 University of Wisconsin

Although the Midwestern Higher Education Compact is composed of twelve Midwestern states, the MSEP is a voluntary program (as are all MHEC programs) and only nine of the twelve states participate. Iowa, South Dakota, and Ohio do not participate in MSEP at this time.
Over 140 colleges and universities in Illinois, Indiana, Kansas, Michigan, Minnesota, Missouri, Nebraska, North Dakota and Wisconsin have opened their doors to each others' citizens at more affordable rates for out of state tuition.
Through the MSEP, participating public institutions agree to charge students no more than 50% above the in-state resident tuition rate for specific programs; private institutions offer a 10% reduction on their tuition rates. You must be enrolling as a non-resident student at a participating MSEP campus to receive this discount.
---
Admission Requirements for MSEP Applicants
To apply for admission as a MSEP student, you should contact the Campus Administrator at the participating MSEP institution directly. Each participating institution has a Campus Administrator who facilitates the program. The application requirements and their deadlines vary for each institution. You may view the following website for the current list of mid west colleges and universities participating in MSEP:
msep.mhec.org
Home › Tuition Assistance Programs › Out of State Tuition