CSS Profile

2021 Application Available for Financial Aid
A
CSS Profile
, or CSS Financial Aid application is required for some colleges to award scholarships and grants. You may need to complete a CSS Profile in addition to a FAFSA.
Last updated on December 3, 2021 by College Financial Aid Advice.
CSS Profile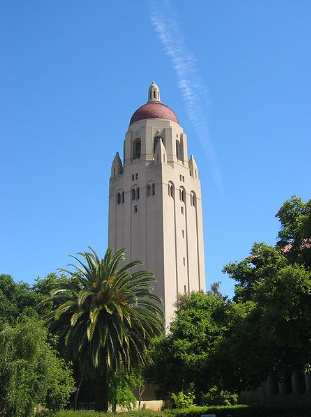 Stanford University, Palo Alto, California, one of the private schools that requires a CSS Profile if you apply for financial aid.

All college students should plan to submit a
FAFSA
, to be sure they receive federal student financial aid. The financial aid application is also used for most state and private loans and scholarships.
Some colleges and scholarship organizations require an additional financial aid application to help them award institutional grants and scholarships - the CSS Profile.
What Is CSS PROFILE? - CSS PROFILE (College Scholarship Service Profile) is a form, from the College Board for the high school seniors and college students who are applying for financial aid.
Many private colleges and universities in the United States (including most Ivy Leagues) require students to submit a CSS Profile in addition to FAFSA to be considered for receiving institutional financial aid. College Board has the list of its member institutions that require the CSS Profile.
CSS Profile vs. FAFSA
The CSS Profile is much more detailed than the FAFSA form. The Profile collects detailed and comprehensive information on the students and their parents' income and assets of all types, whereas the FAFSA collects information on income and only limited types of assets. Consequently, there are more than twice as many questions in the CSS Profile as there are in the
FAFSA
.
Many colleges and universities with early acceptance programs, i.e. Early Action (EA) and Early Decision (ED), refer to the CSS Profile for preliminary financial aid considerations.
Another difference between the CSS Profile and the FAFSA is that the CSS profile is not free whereas the FAFSA is free. There is an application fee for filing the CSS profile. This application fee is $9.00 for current academic year applicants. Additionally there is a Reporting Fee of $16.00 for each college or university to receive the profile. Low income students may request fee waivers.
CSS Profile Tips
Because the CSS profile financial data is a superset of the FAFSA financial data, it is recommended to fill out the CSS Profile first if you are applying to a private college or university.
Upon filling out and submitting your application, you will be prompted to print a copy of your entered data. Hence, you will be able to easily fill out your FAFSA information based on your CSS Profile data.
Some schools will require additional supporting information. College board will notify you after you have submitted your CSS profile what supporting documents are required. Follow their instructions to send with their IDOC cover sheet. Examples of documents include student federal tax return, parent federal tax return, copies of all W-2 and 1099 statements, and other documents and worksheets specific to your tax situation (upon request). You also have the option of uploading the documents online, which makes process faster.
The good news is that it gets easier each year, as your prior year information can be pre-populated into the form. I keep a pdf of last years to compare to make sure that I don't make any mistakes on my answers. A few questions may change each year, but most of the questions and requested information is the same.
Is all this work worth it? Yes, it can be. A college or university that costs $60,000 a year may offer you $45,000 in scholarships, grants and other forms of financial aid, making it possible to attend that school. A few lucky students will receive "full ride" scholarships that pay all of the costs, based upon their outstanding academic record and financial need.
---
CSS Profile Financial Aid Application Schedule
New Students
If you are applying for college in fall 2022 - spring 2023, you'll want to gather the list of schools you wish to apply to during the summer before.
If those schools require a CSS Profile for financial aid:
October 1, 2021 - Fall 2022 - Spring 2023 CSS Profile applications can be submitted. The deadline depends on the college or scholarship program, but the earlier the better so you don't miss out.
~ October 21, 2021 - Around this day, the CSS Profile applications will be submitted to participating colleges and scholarship programs for the 2022-23 school year.
Spring 2022 - if requested, you may need to provide your tax returns to support your application.
Returning Students
You will need to submit a new application each year. Each school with have its own deadline, so check your school's financial aid website pages for deadlines. Some schools may also require additional forms, or have additional questions such as your major and extra-curricular activities.
---
Where to Get the CSS Profile Form
For the fall or spring CSS Profile application form (available around October 1st each year), see
cssprofile.collegeboard.org
.
Home › FAFSA › CSS Profile