Sallie Mae Student Loans
Sallie Mae
specializes in
College Loans for Students
, and since 2010 provides private student loans. If you are looking for quick student loans, Sallie Mae Bank can help.
Sallie Mae bank is a private company that offers private student loans, in addition to other college financial services.
Last updated on November 25, 2023 by College Financial Aid Advice.
Sallie Mae Student Loans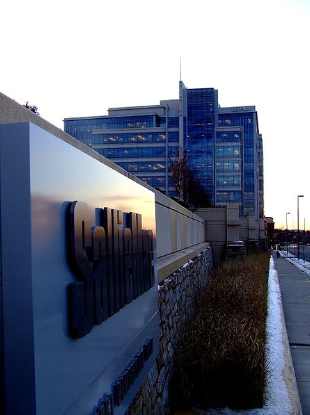 Sallie Mae, also known as Student Loan Marketing Association, manages or services over $200 billion in college student loans. Until June 30, 2010, it offered federally guaranteed student loans under the Federal Family Education Loan Program (FFELP). This program was eliminated by U.S. Congress in 2010, and instead, direct student loans are made under the
Federal Stafford Loan
and
Federal PLUS Loan
programs.
Sallie Mae Student Loans
are private loans for students working toward a degree at a U.S. college, university or community college, studying abroad, or at medical schools around the world.
Their Smart Option Student Loan program provides three different repayment choices, including:
Interest Repayment – pay interest while in college, which means a shorter repayment period after you graduate.
Fixed Repayment - pay just $25 a month while in school and shorter repayment period after graduation.
Deferred Repayment – flexible program to pay no payments while attending school, or pay as much as you like.
Interest rates depend on terms and your credit rating. Having a parent with a good credit history cosign your loan will help you receive a lower interest rate.
Sallie Mae student loans also offer loans for career training, trade schools, online colleges, continuing education, medical loans, dental loans, and K-12 education loans.
If you are looking for quick student loans, contact Sallie Mae for a quote.
Sallie Mae Phone Number - 888-272-5543 or (317) 570-7397
Official Sallie Mae Website - www.SallieMae.com
Sallie Mae Savings Plan
Sallie Mae also offers
College 529 Savings Plans
, including a national plan and state plans for these states: Arkansas, Colorado, Hawaii, Idaho, Indiana, Iowa, Missouri, Nevada, New York, North Dakota, Pennsylvania and West Virginia. Plans are administered by Upromise Investments.
College 529 Savings Plans offer federal tax-deferred savings. You can withdraw funds tax-free for qualified college expenses, including tuition, mandatory fees, books, supplies, equipment and certain room and board costs. Some states offer additional state tax incentives of other benefits to residents who enroll in a state 529 plan.
---
Sallie Mae Visa Card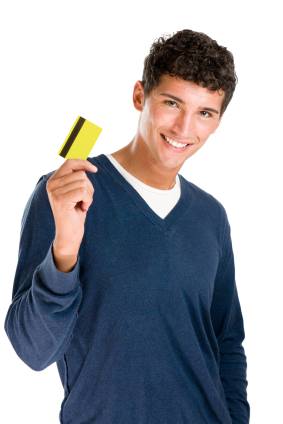 Sallie Mae Cash Back Visa Card is another service offered through Sallie Mae. The terms listed here are for illustrative purposes only, as actual terms may vary. The interest rates offered by
federal Stafford loans
are more favorable.
Recently, this visa card offers an introductory teaser rate of 0% APR for transfers for 12 months, then goes to 11.99% to 15.99% variable APR, depending on your credit history. Cash advances cost 23.99%. These conditions may change.
Penalty APR is 29.99% if you are late or go over credit limit on this or any other account with Sallie Mae, and this applies indefinitely, unless you immediately make 6 consecutive minimum payments when due. No annual fee. 21 day grace period for payment. (Note: these rates and terms are subject to change).
Students should be very cautious with credit cards, as many students graduate with huge credit card debt, in large part to the easy credit and high fees associated with these cards. On the other hand, they are an important part of building a credit history.
Home › College Loans for Students › Sallie Mae Student Loans