Strange Scholarships
Apply for these Strange Scholarships in your search for fun and interesting college scholarships and grants for 2023 and 2024. You could be a spy, superhero or zombie. Who knew that scholarship searches could be so much fun?
Last updated on November 25, 2023 by College Financial Aid Advice.
Strange College Scholarships and Grants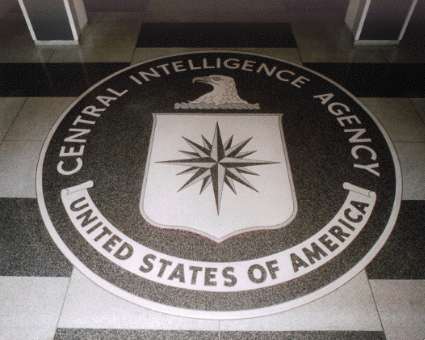 Intelligence Community Scholarship Program
Application Deadline November of each year
Award Amount $3000 stipend for full-time students, and $2000 for part-time students (multiple awards)
If you are a patriotic American interested in working in the intelligence community (e.g. become an American spy), then consider this offer among your strange scholarship searches. You must be a college junior, senior or graduate student preparing for a field related to the Intelligence Association. What majors are of interest to them? Well, make a guess because that is part of the strange part – they can't tell you! List your special activities, internships, prior or current military services and your career goals to serve your country in the intelligence community. Financial need is not considered. For more information (or not) on the National Military Intelligence Association Scholarship Program see www.nmif.org.
---
Parapsychology Scholarship
Application Deadline October of each year
Award Amount $1000
If you are interested in parapsychology, this scholarship may be for you. Both undergraduate and graduate students are eligible. Any major is acceptable, but the applicant must be interested in parapsychology and write an essay on a designated topic related to parapsychology. For more requirement for these interesting but slightly strange scholarships known as the Robert R. Coly Prize in Parapsychology see www.parapsychology.org
NRA Civil Rights Defense Fund Youth Essay Contest
Application Deadline December of each year
Award Amount up to $1,000 U.S> savings bond (multiple levels of prizes)
This may be considered one of the strange scholarships, depending on your point of view. Since elementary, junior high and high school students aren't allowed to carry guns at school, and in the wake of recent school violence, should students really be writing essays about the constitutional right to keep and bear arms? Well, the NRA says yes. The National Rifle Association sponsors this scholarship where students submit an essay on the importance of the second amendment to the constitution. For more details about the NRA Right to Keep and Bear Arms Essay Contest see www.nradefensefund.org
---
Application Deadline October 31
Award Amount $2000
Can you outsmart the Zombies at your school and win one of these strange scholarships for college? Write a short essay (250 words or less) about what you would do to survive if your school was overrun with Zombies, the walking dead. This scholarship is open to high school students ages 13+ and college students. For the Zombie Apocalypse Scholarship Application go to www.unigo.com
---
Application Deadline ~ December of each year (sometimes extended to early January)
Award Amount $10,000 first place, $5,000 other finalists, multiple other awards $1,000 - $2,000
If you are looking for college scholarships and grants for entrepreneurship, the National Federation of Independent Business (NFIB) offers some great entrepreneur scholarships. These not so strange scholarships are offered to high school seniors heading to 2 year or 4 year college or university or vocational school. Students must be nominated by a member of the NFIB. Criteria include high academic standards, questions about entrepreneurial effort, and an essay about free enterprise. For additional scholarship requirements and information on the NFIB Young Entrepreneur Scholarships see www.nfib.com
---
More Easy and Wacky Scholarships

Home › Scholarships › Strange Scholarships