Wells Fargo Scholarship

Apply for a Wells Fargo scholarship for college for 2022, one of the corporate college scholarships.
Wells Fargo Bank Scholarship is actually a scholarship sweepstake open to both high school and college undergraduate students for a chance to win $5000 to pay for college. It is formally called 'Wells Fargo College STEPS Sweepstakes'.
Last updated on May 25, 2022 by College Financial Aid Advice.
Wells Fargo Scholarships 2022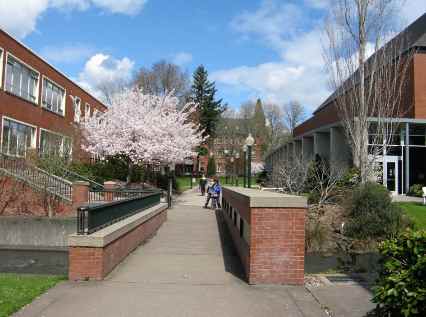 Willamette University, Salem, Oregon

During the current sweepstakes period (from July 1 through June 30) Wells Fargo bank has and will award a total of $40,000 - Three $5000 prizes to high school students and another three $5000 prizes to undergraduate college/university students. Additional smaller awards may also be offered.

The awards are non-renewable, and are not based on the student's academic performance or financial needs.
Wells Fargo Scholarship Application

The Wells Fargo College STEPS Sweepstake is available to high school and college students who meet the following general requirements:
1. Are a legal resident of the U.S.
2. Must be a full-time or part-time student attending an accredited high school, home-school program, college, university, or trade school
3. Must be at least 14 years of age
4. For more information and to see the Wells Fargo scholarship application you may visit wellsfargo.com.
Please be aware that by signing up for this sweepstakes you will be giving Wells Fargo permission to also send you marketing information on their financial services and products including their student loans.
More College Scholarships

Best Buy Scholarship
Home › Scholarships › Wells Fargo Scholarship