Bill Gates Scholarships for Minorities
Looking for Bill Gates Scholarships for Minorities? Apply in 2023 to be eligible for the 4-year scholarship starting in 2024. The Gates Scholarship (TGS) 2024 - 2025 will fund 300 top students per year, for their college education.
This program replaced the Gates Millenium Scholarship starting in 2018. The student may choose to major in any field for their bachelor's degree.

Last updated on September 21, 2023 by College Financial Aid Advice.
The Gates Scholarship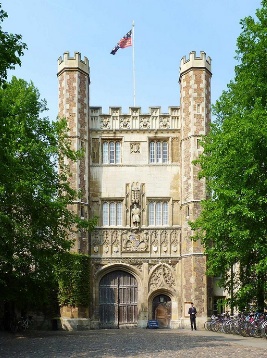 Cambridge

The Gates Scholarship is a highly selective scholarship for minorities who are high school seniors, Applicants must be eligible for Pell Grant to qualify. The family will still be expected to pay the Expected Family Contribution based upon the FAFSA or Free Application for Federal Student Aid.
The ideal candidate is typically in the top 10% of their high school class, who have demonstrated leadership ability and personal success.
The program will pay for costs in excess of other scholarships and the expected family contribution, including costs for tuition & fees, room and board, books and transportation. Some personal expenses may also be covered. The scholarship will fund for 5 years, during which time it is expected the student will complete their bachelor degree. The scholarship does not fund graduate programs, only undergraduate.

---
Bill Gates Scholarships for Minorities Eligibility Requirements

Minimum Requirements:
High school senior
A member of one of these minorities: African American, Asian & Pacific Islander American, Hispanic American, or American Indian/Alaska Native (who are enrolled in a tribe).
Federal Pell Grant eligible
U.S. citizen, national or permanent resident
GPA 3.3 or better on 4.0 scale (weighted cumulative)
Plan to enroll full time at a four year accredited U.S. college or university (public, private or not-for-profit)
Ideal Candidate:
An ideal candidate for The Gates Scholarship will also have:
An outstanding academic track record (e.g. be in the top 10% of his or her high school graduating class)
Leadership ability (e.g., as demonstrated by participation in community service, extracurricular, or other activities)
Exceptional personal success skills (e.g., emotional maturity, motivation, perseverance, etc.)
The Gates Scholarship Deadline

The Gates Scholarship deadline schedule is as follows:
The Gates Scholarship application - opens July 15 and closes around September 15.
Awards - July - September the following year

The Gates scholarship application may be found at the following link:

thegatesscholarship.org
After applications are reviewed, semifinalists are contacted in December or January, the finalists are selected in April and awards are made in July - September in time for the fall semester.
Home › Scholarships › Bill Gates Scholarships for Minorities