Gates Millenium Scholarship
Looking for the Bill Gates Millenium Scholarship 2024 for outstanding minority students? Starting in 2018, this scholarship program has been replaced with
Bill Gates Scholarships for Minorities
. Check out the new scholarship program for some awesome scholarships!
Last updated on September 21, 2023 by College Financial Aid Advice.
Gates Millennium Scholarship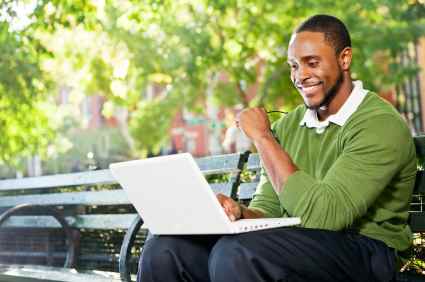 The
Bill Gates Millenium Scholarship (GMS)
for outstanding minority students was a fantastic program. 1000 talented students would receive a GMS Millenium scholarship each year. The scholarship was targeted toward minorities with significant financial need who have high academic achievement and leadership potential. This was one of the best scholarship programs available!
These Bill Gates scholarships for minorities were designed to increase the percent of minority students with college degrees in computer science, education, engineering, mathematics, library science, public health and sciences where they are typically under represented. The scholarship program will fund undergraduate degrees in any major, but the above listed majors are for graduate degree programs.
Students may qualify for a Millenium scholarship if they are:
African American
American Indian or Alaska Native
Asian Pacific Islander American
Hispanic American
---
Gates Scholarship Application
Application Deadline
-
Note: This program was replaced with The Gates Scholarship. Refer to that page for the information on the application deadline. Bill Gates Scholarships for Minorities
Award amount - 1000 students would receive a Gates Millenium Scholarship (GMS) good through their graduation at a college or university of the student's choice, providing the student maintains a GPA 3.0 or higher. The scholarship pays for tuition, fees, books and living expenses that are not already paid for as part of the students financial aid package for college. Note: recipients must be meet the Pell Grant Requirements , which places strict limits on income, making this a scholarship based upon financial need.
Scholarship Requirements
Be African American, American Indian/Alaska Native, Asian Pacific Islander American or Hispanic American
US citizen or permanent resident
GPA 3.3 or better or earned a high school GED
Will enroll in college our university fall of 2016 as full-time first-year student seeking a college degree
Demonstrated leadership
Meet the Federal Pell Grant criteria for eligibility
Completed 3 required Gates Millenium Scholarship application forms:
Student Application Form
Nominator Form (independent evaluation of high school students academic record)
Recommender Form (independent evaluation of student's community service and leadership activities)
Submit Applications - Not applicable
Gates Millennium Scholarship Application website: This program is now closed and replaced.
More Grant and Scholarships for Minorities
Scholarships for High School Seniors
Home › Scholarships › Gates Millenium Scholarship