Single Mother Scholarships

Apply for these 2024 single mother scholarships for college. Scholarships for single moms and single parents. Being a parent is both difficult and rewarding. You also need to take care of yourself, which may mean attending college. Yes, there is help for paying for college, so check out some of these scholarship opportunities.
Last updated on November 25, 2023 by College Financial Aid Advice.
Scholarships for Single Moms and Single Parents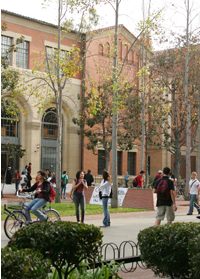 Scholarship for Low Income Women with Kids
Application Deadline June each year
Award Amount up to $5,000 awards (multiple)
Patsy Takemoto Mink Education Foundation offers scholarships for single moms with minor children. Mothers must be at least 17 years old and low income. Scholarship may be used for 2 year or 4 year college, graduate school, or GED, ESL or skills training. For detailed requirements for this Single Mom Scholarship see www.patsyminkfoundation.org
Women in Transition Accounting Scholarship
Application Deadline April each year
Award Amount $4,000 of college scholarships per year for 4 years
This single mom scholarship is open to women who are the sole support for their family and who are majoring in accounting. The scholarship is open to freshmen students, but they also offer other scholarships for women. For detailed requirements for this Single Mom Scholarship for Accounting Majors see www.efwa.org Note: This scholarship may no longer be offered, but check their website as they offer other scholarships too.
---
Women's Independence Scholarship Program
Application Deadline ongoing
Award Amount varies
These single mother scholarships are available for survivors of domestic violence, especially single mothers with young children. The goal is to help women who need financial assistance and and education to support their families. For Single Mom Scholarship for Domestic Violence Survivors scholarship application see www.wispinc.org
$10,000 Scholarships for Moms
Application Deadline ongoing
Award Amount $10,000 scholarship drawing
These scholarships for moms are for single mothers, new moms, working moms - any mother. Enter their drawing for a chance to win. For online scholarship registration see scholarships4moms.net
---
Soroptimist Women's Opportunity Awards
Application Deadline December 1 each year
Award Amount varies
These scholarships for mothers who are the primary support for her family, including children, parents, siblings and spouse. May be used for undergraduate or skills training. Financial need required. For more information on these Soroptimist Scholarships for Mothers see www.soroptimist.org
---
Application Deadline varies
Award Amount varies
Single parent scholarships are offered through some local chapters of the Assistance League. Check out these scholarships and other help for single parents in over 120 communities in the US. For more information on these Community Scholarships for Moms see www.assistanceleague.org
---
More Single Parent Scholarships
There are thousands of single parent scholarships available. These scholarships have many different eligbility requirements, and most do not base it on whether you are a single parent. Browse our scholarships and other financial aid for college.
Home › Scholarships › Single Mother Scholarships