Film Scholarships
Win one of these film scholarships for 2023 or 2024. Do you have a passion for film? A creative perspective? Do you post on YouTube? Use your creativity to win a film scholarship to your favorite college, university, or film school.
If you love film making, then you will want to submit your film or short film to a film scholarship or online video contest. Check out the film scholarships listed below and apply to win a scholarship for college.
Last updated on November 25, 2023 by College Financial Aid Advice.
Film Scholarships and Grants - Filmmaking Scholarships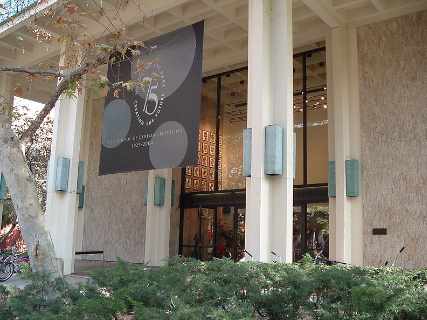 University of Southern California USC Film School

Academy of Television Film Scholarships
Application Deadline January of each year
Award Amount 39 scholarships each year - $2000 film scholarships for first place in each category, $1000 for second and $500 for third place. Additional scholarships for featuring people with disabilities, or humanitarian concerns, or by a producer or writer with disability.
These film scholarships are offered through the Academy of Television Arts & Sciences Foundation to reward outstanding college student videos. Open to undergraduate and graduate students in a college, university or community college in the United States. Work must be produced for school-related projects. These film scholarships include animation, childrens, comedy, commercial, documentary, drama, interactive media, magazine, music, narrative and newscast. See the Academy of Television Arts & Sciences Film Scholarships website www.emmys.com/foundation
---
Application Deadline June and December of each year
Award Amount 8 film scholarships each year - $2000 for first place, $1000 for second place, $500 for third place and $100 for honorable mention awards.
The Christophers rewards video productions by undergraduate and graduate students that best illustrate their current theme such as "One Person Can Make a Difference". Short films must be 5 minutes or less. See more information at The Christophers Film Scholarships website www.christophers.org
Scholastic Art Awards
Application Deadline varies, December or January of each year
Award Amount $10,000 to 15 recipients
These art and film scholarships are open to students in grades 7 – 12. Scholarship categories include digital art, photography, film, print, architecture, comic art, ceramics, drawing, fashion, jewelry, mixed media, painting, sculpture and video games. See more information on these film scholarships at the Alliance for Young Artists Art Scholarships website www.artandwriting.org
---
Application Deadline varies
Award Amount varies
There are many online video contests for film makers to enter, and the monetary award is only part of the potential compensation. If you are looking for film scholarships, this website has over 100 different video contests on mostly fun and sometimes serious topics. If you have talent, this is a great way to get noticed and win cash, trips and other prizes. For more information see onlinevideocontests.com/
Youth Free Expression Project Film Scholarship Contest
Application Deadline October each year
Award Amount $1000 for first prize, $500 for second and $250 for third place, and an all-expense paid trip to New York City for the award ceremony. The first place winner will received a $5,000 scholarship to the New York Film Academy.
The National Coalition Against Censorship offers annual Film Scholarships to recognize and reward young filmmakers who create films on a topic related to free speech and democracy. Must be 18 or under and a US resident. The topic changes each year. For more information about this Film Scholarships Contest see ncac.org/project/film-contest
---
Bodie McDowell Scholarships for Outdoor Writing and Art
Application Deadline February of each year
Award Amount $1000 to $5000 per year for 3 or more recipients
These photography scholarship and art scholarship awards are for undergraduates entering their junior or senior year of college or graduate students. Students must major in a field related to outdoor communication, such as art, writing, photography, film, print or broadcasting. owaa.org
Home › Scholarships › Film Scholarships