Pepsi Scholarship
Pepsi Scholarship 2024 Pepsi/Frito Lay Scholarships for college students. Up to $10,000 scholarships for college for eligible students from PepsiCo Foundation.
Pepsi Cola international offers many scholarship programs worldwide to help college students with rising tuition costs and expenses. Following is a summary of the Pepsi scholarships that are awarded to the students in the U.S.
Last updated on November 25, 2023 by College Financial Aid Advice.
Pepsi Cola Scholarship Program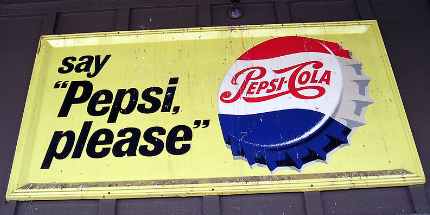 $10,000 Renewable Scholarship - A division of Pepsi, known as the Eastern Division of QTG, offers a renewable scholarship of $10,000 to eligible students. The students who apply must have a GPA of 3.0 or above and demonstrate a financial need. The students should also demonstrate good leadership qualities and participation in extracurricular activities. This scholarship is limited to those eligible students who are planning to join City College of New York or any of the universities like Howard, Northeastern, Penn State, Saint Joseph's, Binghamton University-SUNY, Temple, Virginia Tech or University of North Carolina at Chapel Hill.
---
$10,000 Pepsi Scholarships

$10,000 Pepsi Scholarship
- Pepsi Bottling Group offers a $10,000 Pepsi scholarship program. The applying students must be graduating seniors who have a GPA of 2.5 or above and who are admitted to a Maryland college, university or technical school. The students must be active in community services as well as demonstrating good communication skills.
You can find a Pepsi scholarship application at the qualifying colleges and universities in the financial aid office.
---
Frito-Lay UNCF Scholarship
Frito-Lay UNCF Scholarship Program
offers The Frito-Lay UNCF Scholarship will provide 100 need-based scholarships to Black and Hispanic students from 10 key Frito-Lay markets (10 per market); Atlanta, Chicago, Dallas, Detroit, Houston, Los Angeles, Orlando, Phoenix, San Francisco, and the District of Columbia.
The Program will provide a one-time scholarship of up to $5,000. Applications due in September.
Eligibility Requirements: Be a Black/African American or Hispanic student; Possess a minimum cumulative grade point average of 2.5 on a 4.0 scale; Complete a Free Application for Federal Student Aid (FAFSA) form; Have a demonstrated, unmet financial need that is verified by their college; Be enrolled at a 4-year college or university; Be a permanent resident of one of the following cities; Atlanta, Chicago, Dallas, Detroit, Houston, Los Angeles, Orlando, Phoenix, San Francisco, or Washington DC.
For additional information see the following website: scholarships.uncf.org
---
Pepsi S.M.I.L.E. Scholarships
S.M.I.L.E. (Success Matters in Life & Education) Pepsi Scholarship
- The PepsiCo Foundation's Community College Program launched a $40 million scholarship and professional mentoring initiative in 2021 with the goal of supporting 4,000 Black American and Hispanic American students who will attend or are graduating from community colleges over the next five years.
The program's S.M.I.L.E. scholarships are granted to students who have completed their associate degree at eligible community colleges and are looking to transfer to a four-year school to earn their bachelor's degree.
Applications for the S.M.I.L.E. scholarships are open in January and February to eligible students attending City Colleges of Chicago, Dallas College and Westchester Community College. The scholarship provides $25,000 per year in tuition for two years (a total of $50,000) at a four-year school and professional mentoring from a PepsiCo associate.
The Community College Program also offers Uplift scholarships, which provides financial support for students seeking two-year associate degrees at 20 community colleges across the U.S.
For additional information see the following website: pepsicosmile
---
Pepsi Public Affairs Scholarship
Pepsi Public Affairs Scholarship
- Pepsi-Cola public affairs scholarship offers financial assistance to students who have completed at least 45 semester hours at Missouri University with a GPA of 3.25 or above and who can prove their public service skills as well as their leadership skills.
Pepsi Mid-Del Technology Scholarship
Pepsi Mid-Del Technology Scholarship
- Pepsi also sponsors a scholarship known as Mid-Del Technology Scholarship. The applicant for this program must be from Mid-Del technology center with a GPA of 3.0 or above who is preparing to join Oklahoma University. The applicant should also prove a financial need in order to receive this scholarship.
Pepsi Frito Lay Scholarship - The Pepsi Service Scholarship and Pepsi/Frito-Lay Scholarship offer scholarships to students from Nebraska. Both scholarships are given out to students with a good GPA and with demonstrated leadership skills and social activities.
---
Pepsi Scholarship Fund Hospitality High School
PepsiCo Foundation has made a $250,000 contribution to the American Hotel and Lodging Educational Foundation. This Pepsi Scholarship Fund is to benefit graduating seniors from the Hospitality High School in Washington, D.C. (located at 4301 13th Street, NW. third floor, in Washington DC 20011. Phone number: 202-737-4151).
This endowed gift provides perpetual scholarships to graduates of the Hospitality High School who are enrolled in undergraduate hospitality-related degree programs. The amount of this award for Pepsi scholars ranges from $500 to $4000.
To be eligible, your school must nominate you. Applications are accepted from January 1 - May 1 each year. For more details and eligibility requirements for the Pepsi Scholarship Fund Hospitality see the following website: www.ahlef.org
---
International Pepsi Scholarships

Pepsi Cola offers many additional programs to assist eligible students to complete their college education. Moreover there are different programs offered by different Pepsi groups and partner companies in different courtiers. You may visit the Pepsi website for complete information on all the scholarship programs offered by Pepsi. You may also visit the website of partner companies of Pepsi in your home country to look for Pepsi scholarship programs that are offered specifically in your country.
For more information about the Pepsi Scholarship program and application deadline, see the PepsiCo Foundation website www.pepsico.com. Other Pepsi scholarships are funded through various organizations, such as National Association of Hispanic Journalists or Foundation's New Century Fund.
---
PepsiCo ExCel Scholarships for Children of Employees
The Pepsi ExCEL scholarship awards encourage and support post-secondary education for children of PepsiCo employees. If you are an interested Pepsi company employee, log on to the PepsiCo Employees Website at
www.mypepsico.com
for more information on the ExCEL Scholarship program.
---
More Scholarship Programs

Wacky Scholarships
Home › Scholarships › Pepsi Scholarship