Federal Nursing Scholarships
Federal nursing scholarships are available for needy students due to the critical shortage of nurses in the US through the Federal Nursing Scholarship Program. If you are interested in the medical field, this is a great career that offers well-paying jobs with flexible scheduling. Why not pursue a nursing degree?
Last updated on September 21, 2023 by College Financial Aid Advice.
Federal Nursing Scholarship Program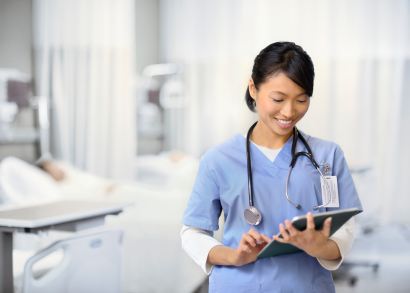 If you need ideas for writing a college essay, check out these
Nursing Scholarship Essay Examples
.
The Federal Nursing Scholarship Program help needy students complete their registered nurse training, as part of an effort to alleviate the critical shortage of R.N.s (registered nurses) in the U.S. As part of the program, upon graduation the nurses work at designated facilities for under-served populations for at least 2 years.
Federal Nursing Scholarships Application deadline: June 1 each year. Applicants who are selected will be notified in late summer.
Eligibility Requirements:
US citizen, US National, or permanent resident.
Full time or part time student at accredited program for professional nursing
Funding preference is given to qualified applicants with an Expected Family Contribution (EFC) of zero on their Student Air Report (SAR), and are enrolled (1) full time student in an undergraduate nursing program (2) full time student in a graduate nursing school program, or (3) part time nursing students. In the past years, only full time students in undergraduate programs were funded in this highly competitive program.
A commitment to nursing is expected and demonstrated in the nursing essay, relevant work experience and community service, letters of recommendation and academic performance.
These federal nursing scholarships include tuition, eligible fees, other reasonable costs and monthly stipend.
Federal Nursing Scholarships website: www.hrsa.gov
---
Scholarships for Nurses - National Health Service Corps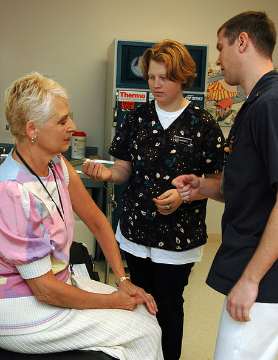 This federal program provides scholarships to students pursuing primary care, including nurse practitioner, certified nurse-midwife, and physician assistant. The National Health Service Corps scholars are committed to one year of service for each year of support (minimum of two years).
The scholarship includes tuition, fees, reasonable expenses and monthly allowance (stipend).
Application due June each year
Federal Nursing Scholarships website: www.hrsa.gov
Federal Nursing Scholarships for Disadvantaged Students - Minority Nurse Scholarships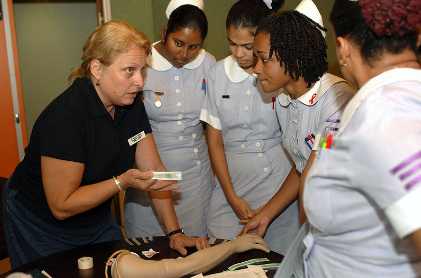 The funds for these minority nurse scholarships or other disadvantaged students are provided to the nursing schools. The schools provide the scholarships to full time nursing students and students in other health care professions. Students must be financially needy and from disadvantaged background.
To apply, contact the nursing college that you plan to attend. The nursing school determines the need and provide scholarships to cover tuition, expenses and reasonable living expenses.
For more information on these federal nursing scholarships for minority nurse students or other disadvantaged students, see www.hrsa.gov
---
Air Force & Navy - Military Scholarships for Nurses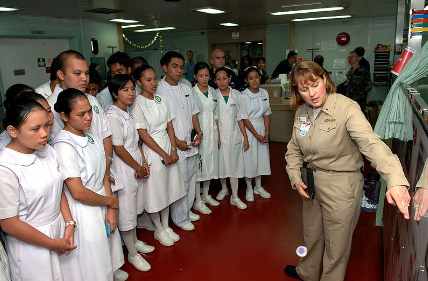 The Air Force and Navy both offer federal nursing scholarships for nursing students who are interested in serving in the US military. This is another great way to receive financial aid for college to cover the cost of nursing school.
For online information about military scholarships for nurses, see:
Air Force Scholarships for Nurses website: www.afrotc.com
Navy Scholarships for Nurses website: www.navy.com
Home › Scholarships › Federal Nursing Scholarships