Apply Online Scholarship
This scholarship contest is now closed.
Last updated on November 25, 2023 by College Financial Aid Advice.
$1000 Scholarship Essay Contest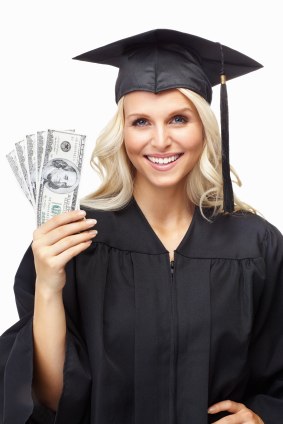 College Financial Aid Advice
is pleased to announce our Scholarship Essay Contest. We are evaluating our entries.
Our contest works a little differently than most scholarship essay contests.
* You apply online by submitting a 300+ word essay.
* No GPA, test scores or community service required.
* Both students and parents are eligible to enter.
* Former college students with existing student loans may apply, in addition to current college students and high school seniors planning to attend college following high school.
Your essay should share your experiences about paying for college or college admissions, and provide helpful information for other college students and parents looking for college financial aid advice.
Scholarship Essay Contest Topics ($1000)
Note: You may submit one entry into each category.
College Admissions Help - Share your best tips on how to get into your top choice school. What worked and didn't for you.
FAFSA Help - The FAFSA application for student financial aid can be a confusing process. Share you FAFSA tips for how you completed your FAFSA application to receive the best financial aid offer possible.
College Loans for Students - Many students leave college with significant student loans, and are looking for ways to pay off their loans or student loan debt forgiveness. Share your experiences and advice about what to do or not do for student loans. Can you really just say no to loans?
Compare College Tuition - Which is a better choice - community college, state university or private college or university? Which did you choose and why.
Pell Grants - Tell us about your Pell Grant experience.
Student Jobs - What was your best student job during college or after? How can working help pay for college?
Other College Financial Aid Tips - Do you have some college financial aid advice that doesn't fit into any other category? Submit your essay on a topic of your choice related to college and money.
This contest is closed.
How To Apply Online
You may apply online for this scholarship, but can submit only one entry per category.
To apply, follow these simple steps:
Step 1 - Select which Category from the choices below:
College Admissions Help
FAFSA Help
College Loans for Students
Compare College Tuition
Pell Grants
Student Jobs
Other College Financial Aid Advice
Step 2 - Write your essay. It is suggested that you draft your essay using a word processing software first
Step 3 - Submit you essay on the page from the links below
Step 4 - This contest is closed.
---
Check out some of the great tips and essays from previous entrants:
Finalists - See the prior scholarship winners and some finalists at College Financing Essays Winners and Finalists
Scholarship entries - Check out these other great financial aid tips and college essay examples. In addition, if you scroll down on this page you will see other entries.
FAFSA Hints
---
Share Your College Financial Aid Advice
Do you have some advice to share with other students about college and money? Enter our scholarship essay contest to win $1000 for college. Share your insights about a topic of your choice - choosing a low cost college, best student jobs, saving for college or ???. See our Scholarship Rules
What Other Visitors Have Said
About College Financial Aid Advice
Click below to see submissions from other visitors about college financial aid advice.

For more easy scholarships, see
Scholarship Contests
.
Home › Scholarships › Apply Online Scholarship