Unique Scholarships
Find unique scholarships for college for 2023, including left handed scholarships, vegetarian scholarships and much more. You are unique and different, so some scholarships may be just right for you.
Last updated on January 30, 2023 by College Financial Aid Advice.
Find Scholarships for College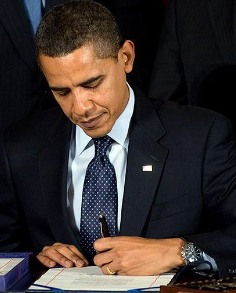 Left Handed Scholarships
Scholarships for Left Handed People
Application Deadline inquire at the school
Award Amount $1000 - $1500
Are you looking for a scholarship for being left handed? There is one offered in Pennsylvania, at Juniata College. There is a free educational grant through the Frederick and Mary F Beckley Scholarship program. These left handed scholarships are only available for students who will attend Juniata college, and they must also have good grades and recommendation. Available for sophomores, juniors and seniors only. For more information on this scholarship for being left handed, see www.juniata.edu
Other Scholarships for Left Handed People - If you are looking for scholarships for left handed people who are not attending Juniata college, well - to my knowledge there aren't any others. But lefties don't despair. There are thousands of different scholarships that you may qualify for. Keep reading and check out our other college scholarship pages!.
---
Application Deadline February each year
Award Amount $5000 (2 awards given)
If you are a vegetarian, there are some great scholarships for you. The Vegetarian Resource Group offers two $5,000 college scholarships for high school seniors who will graduate in the spring and attend college in the US. Students must have promoted vegetarianism in their schools and/or communities. For more information see Vegetarian Scholarships.
Application Deadline January each year
Award Amount First place- $10,000, Second place- $1,000, Five Finalists - $500
Like politicians? You might be unique, but use that interest in politics to win one of these unique scholarships. Write an original essay that demonstrates your understanding of the political courage as described by John F. Kennedy in Profiles in Courage. Open to high school students in grades 9 – 12. For application and information see www.jfklibrary.org
---
Application Deadline January each year
Award Amount 500 Euros a month for 12 months. (open to residents from all countries including the US)
Do you have an extraordinary personality? If you are unique then this scholarship may be for you. Traditional students with perfect GPA need not apply. Check out the Mawista Scholarship for Extraordinary Personalities at www.mawista.com/en/scholarship.
Marbles Scholarships
Application Deadline June of each year
Award Amount $2000 for King and Queen mibsters, and $1000 for sportsmanship award.
Enter the National Marbles Tournament and earn one of these unique scholarships for college. For Marbles scholarship requirements see www.nationalmarblestournament.org.
---
Application Deadline varies
Award Amount $5000 maximum
Do you know lots of facts? Are you quick at taking tests? Sign up and take these online quizzes, as the person with the top score in each topic will win. Topics vary. Open to high school students in grades 9 – 12, and undergraduate and graduate college students. For Common Knowledge Scholarship application and information see www.cksf.org
---
More Easy and Wacky Scholarships

Home › Scholarships › Unique Scholarships