Aviation Scholarship
Apply for an Aviation Scholarship for college 2024. If you love flying and want to go to flight school, check out one of these opportunities to get some financial assistance.
Last updated on November 25, 2023 by College Financial Aid Advice.
Aviation Scholarships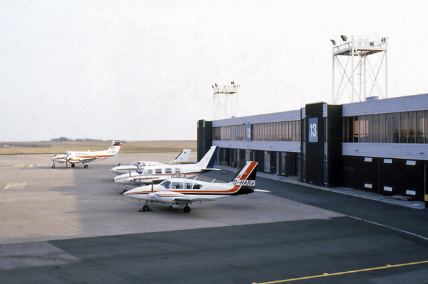 Edward W. Stimpson Aviation Scholarship from General Aviation Manufacturers Association
Application Deadline April each year
Award Amount $2000
Earn an aviation scholarship for college for students graduating high school who wish to pursue a career in aviation. For more information about the Edward W. Stimpson Aviation Scholarship and to apply online see www.gama.aero.
---
Joshua Esch Mitchell Aviation Scholarship
Application Deadline March of each year
Award Amount $500 to $5000
These aviation scholarships are offered through the Grand Rapids Community Foundation. Open to US citizens enrolled as sophomores or higher at college or university in any state that provides an accredited flight science program. Applicants must have a current pilot license and be studying general aviation, aviation management or aviation safety, with a GPA of 2.75 or higher. For Scholarships for Aviation Students additional requirements and online application see www.grfoundation.org/scholarships
---
Women in the Wings Scholarship
Application Deadline ~ September of each year
Award Amount 2 scholarships of $1000 and 1 scholarship of $500
This aviation scholarship is open to high school seniors and college women who are interested in the aviation field. For additional requirements and scholarship information about this Women in the Wings Scholarship program see bold.org
---
International Council of Air Shows Aviation Scholarship
Application Deadline December of each year
Award Amount $2000
These aviation scholarships are offered to students working on an undergraduate degree in aviation or related field, e.g. professional pilot, maintenance/engineering, airport administrator. Essay required on aviation career goals. For more information about this General Aviation Scholarship see www.icasfoundation.org
---
Pioneers of Flight Aviation Scholarship Program
Application Deadline ~ December of each year
Award Amount $1000 per year, renewable
This aviation scholarship is open to college juniors and seniors interested in general aviation (not a major commercial airlines), and have a GPA of 3.0 or better. Essay required on their goals in general aviation. For additional requirements and scholarship information about these General Aviation Scholarships see www.nata.aero
Home › Scholarships › Aviation Scholarship