Vegetarian Scholarships

Vegetarian scholarships for college for 2024. If you are a vegetarian or vegan, you might win one of these green scholarships for college. Why not use your healthy lifestyle and plant based diet to help pay for college?

Last updated on November 25, 2023 by College Financial Aid Advice.
Vegetarian Scholarship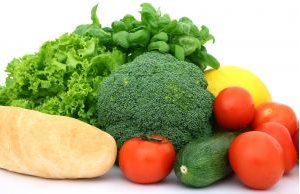 The Vegetarian Resource Group (VRG), a non-profit organization, awards a total of $20,000 (two $5000 and one $10,000 vegetarian scholarships for college) to two graduating high school seniors every year.
The VRG's mission is to educate the public on the vegetarian and vegan lifestyle choices and related topics such as nutrition, health, ethics and environment. The scholarships, are intended for those students who have been active in promoting vegetarianism in their high schools and or communities.
---
Scholarship Eligibility

UC Berkeley

The vegetarian scholarship applicants must meet the following general requirements:

·       Students must be in their senior year attending high schools in the U.S.

·       Students must demonstrate an active role and a strong commitment in promoting a vegetarian/vegan diet and lifestyle (vegetarians do not eat meat, fish, or fowl).

·       Students must attend a college or university in the U.S.
This is one of the best green scholarships available for those living a healthy lifestyle.

Application Process
• The application deadline for graduating high school students is on February 20th of their senior year.
• The applicants are encouraged to apply early.
• No late applications will be accepted.
• Students must submit an essay to win this green scholarship.
• Students must submit a copy of their transcripts for the last two years of high school.
• Students must submit a minimum of three recommendations of which at least one recommendation must come from a teacher.
• Students must submit documentation regarding their passion and promotion of vegetarianism such as published articles, photos, and newspaper stories.
• The winners must give permission to have their names published.
---
How to Apply
The application for the Vegetarian and Vegan diet/lifestyle scholarship is available on line at:
Contact Information:
The Vegetarian Resource Group P.O. Box 1463 Baltimore, MD 21203
Email: vrg@vrg.org
Phone Number (410) 366- 8343
---
Vegan Scholarship
Vegan Teens Are The Future Scholarship
is offered by a different organization. Win this $1000 vegan scholarship if you are a high school senior and have been a vegan for at least a year. Essay required. To apply for the Vegan Teens Are The Future Scholarship see
bold.org
---
More College Scholarships

Scholarships for High School Seniors
Bill Gates Scholarship for Minorities
Home › Scholarships › Vegetarian Scholarships