Federal Perkins Student Loans

Perkins student loans are federal
student college loans
for low-income students. Usually these loans are made to students who demonstrate financial need, and who are also awarded
Pell Grants
. However, it is possible to receive a Federal Perkins Loan without a Pell Grant.
Last updated on January 21, 2021 by College Financial Aid Advice.
Perkins Student Loan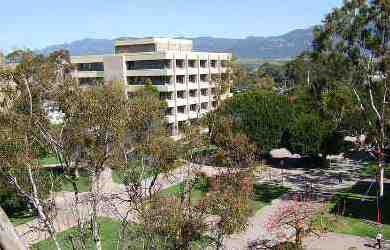 Photo of University of California Santa Barbara (UCSB)

A
Perkins student loan
is a type of student college loan made to students with exceptional financial need, based upon the student's
FAFSA financial aid application
. Funds are provided by the federal government for these loans. The interest rate for Perkins loans is 5%, and payments begin 9 months after you graduate or leave college.
Many schools do not receive sufficient Perkins loan funds to provide to all qualified students, so it is important to submit your FAFSA early.
How much money could you get? Undergraduates may receive a maximum of $5000 per year, with a limit of $27,500 overall. Graduate students may receive up to $8,000 per year to a maximum of $60,000 in federal Perkins loans.
Unlike Pell Grants, a Perkins student loan must be repaid. Payment terms vary up to 10 years, and some Perkin loans may qualify for deferment or loan forgiveness.
Perkins Student Loan Application and Eligibility
In general, to qualify for a Perkins loan, you must meet the Pell Grant Requirements. The application is the same as the FAFSA Application. Each college or university determines who will receive the Perkins student loans, and how large of an award will be given. Funds are limited so not all eligible applicants will receive a Perkins student loan.
Home › College Loans for Students › Perkins Student Loans