Cheap Student Car Insurance

If you are a student driver, find our about cheap student car insurance, online driver ed, and ways to save money on transportation for students.
Last updated on November 25, 2023 by College Financial Aid Advice.
State ID Card - Drivers License Alternative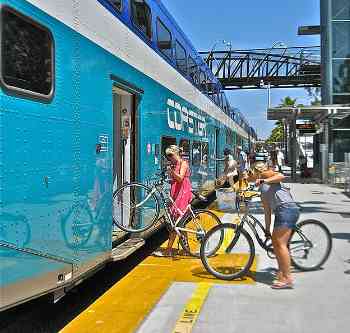 A car can be expensive. Do college students really need an automobile? If you want to live cheap in college, don't have a car. Instead, use public transportation, Uber or Lyft, or get a ride from a friend. Be sure to pay your friend for gas as a courtesy.
State ID card - Do you even need a drivers license? More teenagers are getting their license later, as the cost of drivers training, student car insurance, and a student car add up. One choice is to delay getting a drivers license. Instead, get a state ID card. You will need some official government issued ID card to fly on an airline, or for banking. If you live in California, the DMV CA offers state ID cards to anyone regardless of their age for $26. The state ID card is good for six years, and they look like a drivers license. For more information see dmv.ca.gov
Online Driver Ed
If you decide to get a drivers license, your first step will be Driver Education, or Driver Ed. There are several companies that offer online driver ed at reasonable prices ($40 - $50 for DMV CA approved driver ed). One that we've used is called Drivers Ed Direct. They offer DMV approved online drivers ed courses. For more information about Online Driver Ed, see
www.driverseddirect.com
.
Once you complete driver ed and get your permit, you are covered by your parents car insurance. You don't need to worry about paying for car insurance until you receive your drivers license.
Cheap Student Car Insurance
Most students under age 24 are on their parents car insurance policy, and car insurance is very expensive for young drivers. How can you get cheap student car insurance?
Non-owner car insurance - If you don't take a car to college, you can get non-owner car insurance. This is a nice cheap student car insurance because you are only paying for an insurance policy for liability (when you are at fault in an auto accident). This means if you borrow someones car occasionally, you are covered for liability. Not all insurance companies offer this insurance, and you probably won't find it on the internet. You'll need to call an insurance agent and request it. We use State Farm insurance, and tried Geiko but they don't offer non-owner liability insurance. This works great if you use Zip Car and Uber rides, but want to occasionally drive and be covered.
Internet car insurance - Another way is to use the internet to search for the cheapest rates for student car insurance. In many cases, students under age 24 will find cheaper insurance on their parent's auto insurance policy. You may find it cheaper on your own on the internet if you have a smaller liability limit than your parents policy. Your auto insurance will be cheaper if you have good grades, drive an inexpensive car, have a high deductible or low insurance limit, and drive fewer miles per year.
Home › Student Travel Deals › Cheap Student Car Insurance