Student Discount Airline Tickets
Buy student discount airline tickets to keep your college expenses down. There are many ways to get cheap student airfares. Check out some of our tips below to save. Be sure to consider those baggage fees!
Last updated on May 28, 2023 by College Financial Aid Advice.
Online Cheap Student Airfares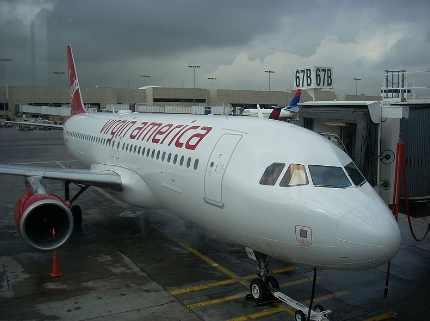 You can find some cheap student airfares online through
Priceline
, which searches for cheap flights from different airlines that participate in their program. Remember if you are checking baggage, be sure to find out the airlines baggage fees before you book, or you may find yourself paying another $100 at the airport to check your bags!
One tip is to first find a flight that you like, then search for that flight in Priceline. For example, if you know of a direct, non-stop flight that departs and arrives at the right time for you, search for that flight and you will most likely find it for a cheap price. If you just let Priceline suggest flights, they sometimes tend to be at odd hours or require a layover at another airport.
Cheaper to fly round trip - Do you only need a one way ticket, but find you can get a much cheaper rate with a round trip ticket? This tip works great for college students. Book a round trip ticket with the first way to school or home, and the return trip months later for the first half of your next trip. For example:
Round trip 1 -
Home to college August 23
Return trip college to home December 19 (for winter break)
Round trip 2 -
Home to college January 2
College to home March 19 (for spring break)
Round trip 3 -
Home to college March 27
College to home June 3
Cheap Student Airfares Southwest Airlines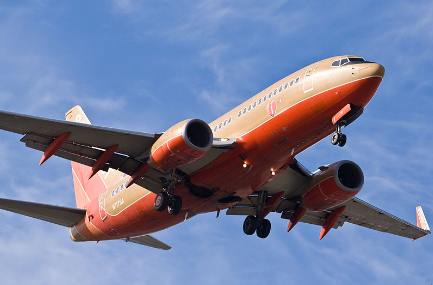 One of my favorite airlines to fly is Southwest Airlines. Southwest flies to many cities in the US, and offers some nice student travel deals. You can also get last minute deals and extra savings with Southwest promo codes from the link below.
Southwest Airlines Baggage Policy - An important question you should always ask, is how many bags can you check without paying an extra fee? At Southwest Airlines, you can check two bags in addition to one carry-on roller bag. Many airlines charge extra fees to check your first or second bag, but not Southwest. Maximum weight per checked bag is 50 pounds and max size is 62" (length + width + height. Oversize bags cost $50.
Cheap One Way Tickets - You can book a one way ticket for the same price as half of a round trip. This provides both cheap student airfare, but more flexibility about your return trip.
Cancel Trip Policy - Southwest Airlines also allows you to cancel your trip at the last minute without losing your money. While they won't give you a refund, you have 12 months to use the credit. I like to book a few trips in advance when sales are happening, knowing that I can cancel without penalty and rebook for a later trip.
Rapid Rewards - Frequent flyers should join the Southwest Airlines Rapid Rewards program, and earn points toward free air travel. For really cheap student airfares, get a Southwest Airlines Rapid Rewards Premier Card, a credit card that currently offers bonus points for 2 free roundtrip flights to one of 70+ airports.
Southwest Airlines airport cities include:
North - Chicago Minn./St.Paul Kansas City Omaha St.Louis
Northeast - Albany Atlantic City* Baltimore Boston Buffalo Cape Cod* Cleveland Columbus Detroit Hartford Indianapolis Long Island Manchester Martha's Vineyard* Nantucket* New Haven* New York Newport* Philadelphia Pittsburgh Providence Springfield*
Southeast - Birmingham Chattanooga* Ft. Lauderdale Ft. Myers Jackson Jacksonville Key West* Louisville Marco Island* Memphis* Miami* Naples* Nashville Norfolk NW Florida Beaches* Orlando Panama City Beach Raleigh/Durham Tampa Bay Washington DC West Palm Beach
South - Amarillo Austin Corpus Christi Dallas Ft Worth* Harlingen Houston Little Rock Lubbock Midland/Odessa New Orleans Oklahoma City San Antonio Tulsa
Southwest -Albuquerque Aspen* Berkeley* Boulder* Breckenridge* Burbank Carmel* Colorado Springs* Denver El Paso Flagstaff* Grand Canyon* La Jolla* Las Vegas Los Angeles Monterey* Napa Valley* Oakland Ontario Orange County Phoenix Reno/Tahoe Sacramento Salt Lake City San Diego San Francisco San Jose Santa Fe* Scottsdale* Sedona* Tucson Vail* Yosemite National Park*
Northwest - Portland Seattle/Tacoma Spokane Boise
* Cities served by alternate Southwest airports
More Discount College Student Airfares
SFO, San Francisco International Airport at night

One tip is to look at multiple airports. For example, if you are going to Stanford University in Palo Alto, CA, you can check flights to three airports: San Francisco International (SFO), San Jose, California (SJC), or Oakland (OAK), as all three airports are nearby.
Home › Student Travel Deals › Student Discount Airline Tickets