College Financial Aid
Sometimes the best college financial aid advice comes from students and parents who have been down that college path. Read tips and learn from others successes and mistakes.
Last updated on November 25, 2023 by College Financial Aid Advice.
College Financial Aid Tips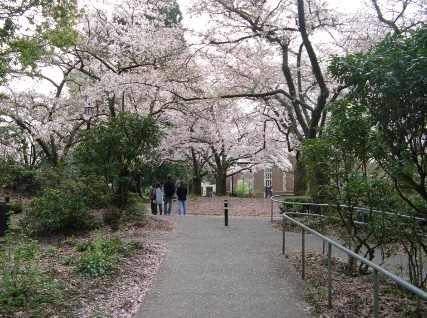 Reed College, Oregon

We are always pleased to share tips for financial aid for students that come from other college students and parents. They've made their share of mistakes, and learned from the process, and made some great choices too. Read their college financial aid tips for you below, and if you like, you can share your tips as well.
Some of our prior scholarship winners and finalist essays can be seen on our website at College Financing Tips .
Scholarships and Grants for College
College Financial Aid Tips
Here are some tips that other readers have shared.
Apply for Scholarships at the Colleges You've Applied For - Nicholas, Florida
One good tip for most high school seniors is to apply for scholarships at colleges you've applied for during the fall whether you get into them or not. For example if you apply to Duke in October of your senior year, immediately go on the Duke website and look for school scholarships and apply for them. Not only are you getting a head start on your scholarship hunt but most deadlines are between February and March for scholarships which you have now beat by applying in the fall.
Student Job - Carly, California
Whether it be on or off campus, a student job will provide you with a steady income for food, extracurricular activities, or even more money to put towards your tuition.
College Financial Aid Advisor - Vanessa, Alabama
Your Financial Aid Advisor on campus is a great source to get started with finding all the financial assistance you can get, they have access and knowledge not many of us are capable of.
Apply Early FAFSA - Samantha, Massachusetts
And as soon as January first comes around enter your FAFSA as soon as possible. It's first comes first serve when it comes to FASFA, and it is less stressful to get it out of the way and not have to worry about it.
Weird and Wacky Scholarships - Alexis, Georgia
Second, look for weird scholarships. There are all types of wacky scholarships ! Scholarships for short and tall people, left handed people, even people who create the most unique peanut butter sandwich (sponsored by Jif).
Unclaimed Scholarships - A Bonilla, Florida
His first year at College, he wrote an essay for a school scholarship and won it. He was told by people in the financial aid office that that scholarship sometimes goes without anyone competing for it. I am appalled that good money would be sitting around waiting for someone to discover it, especially when students are taking out loans or depending on their parents to fund their educational dreams
FAFSA Automatically Makes You Eligible for Grants - Susan, California
I did not know, that when you apply for the FAFSA, you automatically are applying for CAL Grant. My son was able to receive a Pell Grant as well. So little by little, the funds are coming together!
College Debt - Jasnique, Missouri
I want to graduate from college with a degree that I have earned, not a degree that I am stuck paying for.
Grandma Knows Best - Jenna, Florida
By chance do you have savings bonds? I did because my grandmother never bought us toys for Christmas she always gave us savings bonds. At the time, I hated them but now I am so thankful to have them. I traded them in for a couple of thousand dollars.
Start Early Looking for College Financial Aid - Kim, New York
As a parent with a college bound child you must start your financial aid research early so that you don't miss important scholarship deadlines and miss out on financial aid money for your child. Beware, learn from my procrastination experience that some scholarships have deadlines that are during the spring of your child's junior year of high school.
Community Service Scholarships - Julia, South Carolina
Advice I would give new students is don't discount community service. We have found many local agencies that offer scholarship opportunities. American Legion, Rotary Club, Shriners Club, and Masons. Check your local area for these clubs who notice and reward community service of young people. You don't have to be one who starts the charities; just be involved and care about your community.
Scholarships - Halle, Florida
Apply for every scholarship you possibly can, from silly ones to ones based on academics.
Enjoy Your Senior Year - Nathan
With all that in mind, don't forget to still enjoy your senior year. It's your last hurrah, and don't let the stress of paying for college ruin that for you. Just constantly be aware of where you stand financially and don't be foolish with your funds. Work with what you have and look forward to the college experience!
---
Share Your College Financial Aid Advice
Do you have some advice to share with other students about college and money? Enter our scholarship essay contest to win $1000 for college. Share your insights about a topic of your choice - choosing a low cost college, best student jobs, saving for college or ???. See our Scholarship Rules
What Other Visitors Have Said
About College Financial Aid Advice
Click below to see submissions from other visitors about college financial aid advice.

Home › Apply Online Scholarship › College Financial Aid Tips