Financial Aid for College
If you need financial aid for college, how do you select the best offer? Before you decide which college to attend, ask the prospective colleges these questions about financial aid. These can help save you money at college.
Last updated on September 21, 2023 by College Financial Aid Advice.
Best College Financial Aid Offer
University of Southern California (USC)

What is your 4 year graduation rate?
- The four year graduation rate is a key factor is the cost of college. If you can complete college in 4 years, that will be much cheaper than spending 6 years in college. A college that takes 6 years to graduate because the classes you need for your major are impacted due to budget cuts, will cost 50% more!
What is the average college student loan at graduation? Most students will graduate with some college loans, but loans are not free money for college - they need to be repaid, with interest.
University of California San Diego (UCSD) Muir College
How is financial aid determined after the first year?
- Be wary of a college that offers a great financial aid offer that is too good to be true. Is this a bait and switch - a great offer for the first year, but then less generous offers for future years? Ask about the average loan in the first year vs. future years.
What percent of my need for college financial aid will your college meet? - The cost of college minus your EFC or expected family contribution is your "need". Some colleges and universities, especially the top public universities, will provide a financial aid offer that will meet 100% of your need. Other colleges will only provide an offer that meets 80% of your need, for example.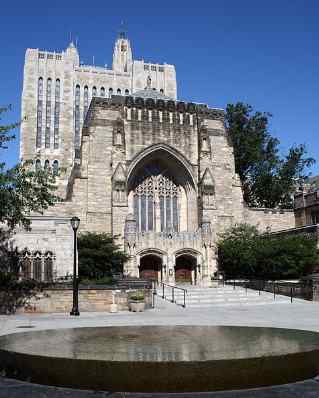 Yale University
Can I graduate in 3 years?
- Some top students graduate high schools with so many AP classes that they already have almost one year of college credit. Graduating in 3 years is a real possibility, if the student can get the required classes and if the school allows it. Find out how many students graduate in 3 years, and if that is possible for you. You may save 25% of the cost of an undergraduate degree if you can complete your degree in only three years instead of four.
What percent of my college financial aid package is grants and scholarships vs. work-study or loans? The best college financial aid package will consist primarily of grants and scholarships - free money for college that does not have to be repaid. Work-study requires the student to work during college to earn some of the money, which can offer good experience. Most financial aid offers include loans, but the lower the loan amount, the better.
Harvard University
Do other scholarships reduce my financial aid offer?
- It is a good idea for students to apply for many different scholarships, but most schools subtract outside scholarships (i.e. scholarships not from the college), from the financial aid offer. If the college reduces your grant money by the amount of your outside scholarships for college, then you don't benefit. However, if the outside scholarships only reduce the amount of loans you need, that is the best college financial aid deal!
Do you offer merit based scholarships? - Many colleges will offer merit based scholarships to the best applicants to that college. Find out if merit awards are available, the amount of the awards, and if you qualify. You may receive an offer of a merit scholarship even if you don't qualify for financial aid based on need, or a merit scholarship may provide you a really good college financial aid offer.
The answers to these questions will help you in your final choice of which college to attend. Your choice should not be solely based on financial aid, but these questions will help you make better comparison of costs between different colleges and universities.
Home › Financial Aid for College