Robert C Byrd Honors Scholarship
Robert C Byrd Honors Scholarship Program funding has been cut by the US Congress. Check out other scholarship lists including scholarships for high school seniors and merit scholarships.

Last updated on November 25, 2023 by College Financial Aid Advice.
Robert C Byrd Scholarship Funding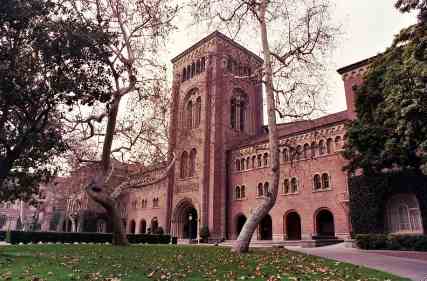 University of Southern California (USC)

Due to budget cuts in federal funding, no funds were be provided for the Robert C Byrd Scholarship program starting with the 2012 - 2013 academic school year.
No funds were provided to the state agencies, as part of the 2011 Department of Defense and Full-Year Continuing Appropriations Act, 2011 (P. L. 112-10).
Given the current budget cuts in Congress, it is unlikely that this program will be funded for 2023, 2024 or beyond.
Robert C Byrd Honors Scholarship Application Requirements
High school graduate or equivalent (GED or home school accepted)
Legal resident of state in which student applies
U.S. citizen or permanent resident
Accepted to college or university
Not ineligible due to default on student loan or other obligation
Filed statement of Selective Service with school student plans to attend.
Actual scholarships are awarded by the state agencies.
(Alabama Alaska American Samoa Arizona Arkansas California Colorado Connecticut Delaware District of Columbia Florida Georgia Guam Hawaii Idaho Illinois Indiana Iowa Kansas Kentucky Louisiana Maine Maryland Massachusetts Michigan Minnesota Mississippi Missouri Montana Nebraska Nevada New Hampshire New Jersey New Mexico New York North Carolina North Dakota Northern Marianas Islands Ohio Oklahoma Oregon Pennsylvania Puerto Rico Rhode Island South Carolina South Dakota Tennessee Texas Utah Vermont Virginia Virgin Islands Washington West Virginia Wisconsin Wyoming)
For more information about Robert Byrd Scholarships see www2.ed.gov/programs
Home › Scholarships › Robert C Byrd Honors Scholarship