Become a Mystery Shopper
Want to become a mystery shopper? Have you heard about
mystery shopper jobs
, and wondered if you could make a lot of money if you become a mystery shopper? Or do you think mystery shopping in just a scam? Actually, neither is true.
There are many mystery shopping companies, and they provide a valuable service to ensure customer satisfaction. Have you ever visited a store, restaurant, hotel or other business and received terrible service? Mystery shopping services give the business owners feedback on what is really happening in their shops. It's all about improving customer service, and in some cases, making sure the employees are honest and following the rules.
So the good news it these are legitimate jobs and they are fun to do. The bad news is these jobs are work, and you probably won't make a lot of money doing this. But they do offer some spare spending money and free goods or services.
Student Jobs
Last updated on May 28, 2023 by College Financial Aid Advice.
What is Mystery Shopping?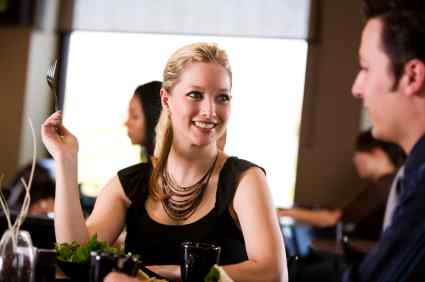 Mystery Shopping
, or secret shopping as it is sometimes called, is when you pose as a typical customer, and visit a business to evaluate their services, without the employees knowing that you are a mystery shopper. You request and are assigned a "shop", and you agree to do it on a certain day. You pose as a customer, and interact with the business, sometimes initially by phone, but almost always in person. The mystery shop might be a store, bank, restaurant, airline, hotel, car dealer – any business.
Most companies they use these services do tell their employees about it, as this will be part of their employee evaluation. So if you act suspicious, you may be found out and will no longer be a mystery shopper for that client.
In addition to the opportunity to become a mystery shopper, you could consider merchandising and demo opportunities. These jobs are also offered by some of the mystery shopping companies, and are listed on the job board website below.
How to Become a Mystery Shopper
To become a mystery shopper, go online and search for one of the mystery shopping companies. There are many out there, each representing different clients.
You will need a computer to download the instructions, and later enter and submit your report (usually that same day). You also need to provide your own transportation to the shop, and pay any expenses upfront.
Some companies post their jobs once a month on specified days, while others continually post new jobs. The most desirable mystery shopping jobs go first, but the client wants feedback from different shoppers, so it will usually appear again next month.
Some mystery shopper jobs will only be available for certain demographics. For example, if a job is try to buy liquor at stores, they might want you to be age 21 – 25 and look young, so they can verify the store clerks are checking IDs. Or if they want to evaluate customer service at a retirement home, they might want you to be over age 40, as you would most likely be looking for someplace for your elderly parent.
You must be very reliable to complete the jobs you agree to do. Usually you must commit to the mystery shop on a specific day, and must complete the shop that day and enter the report online by the end of the day, or sometimes the next morning.
---
Mystery Shopper Jobs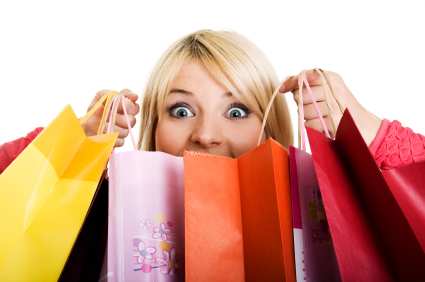 Here are some examples of
mystery shopping jobs
that might be available for college students. Some jobs will require you to be alone, and others may require or allow you to bring someone else along.
Which ones are the best shopper jobs for students? Which ones pay the best? It depends. Some shopper jobs pay you a fee, maybe $12 - $35, and you don't need to buy anything. For other secret shops, you will have to purchase something and part or all of your "pay" comes from getting that item. I figure I made $8 - $12 an hour doing mystery shopping, and at the most could make $300 a month, half in goods and services (like food or hair cuts), and half in money. So it pays if you like it, or you want to get out and do something. If you like the food at a fast food restaurant, that may be a nice shopper job for you. If you like to work out at a gym, or test drive a new car, then do those jobs. Yes, there are some really nice shopper jobs, but you'll have a lot of competition, so be realistic about what you will earn if you become a mystery shopper.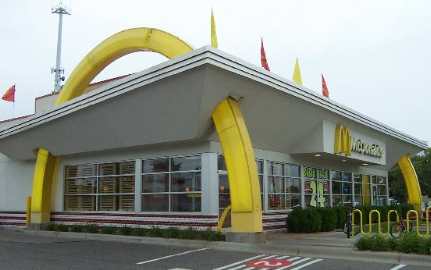 Fast Food
- Buy fast food items from a limited menu, and evaluate speed and quality of customer service. Payment is typically reimbursement for the food, plus a small fee. For example, you might buy one meal through the drive through, one meal inside the restaurant, and be reimbursed your cost plus $5 - $10.
Restaurants - Dine at a pizza parlor or restaurant and order from a limited menu, for example you must order a large pizza and two drinks, or dinner for two with two bar drinks. You will typically be reimbursed a set amount, such as $30 - $75.
Hair Cut - Get your hair cut for free. You will typically be paid a fixed amount for the shop, such as $15 - $26, which will cover the price of the haircut and possibly $5 - $10 extra for this mystery shop.
Bank or Financial Institution - Inquire at a bank about opening up a new account. You will typically be paid a fee, such as $15 - $20. Higher paying banking jobs might include applying for a home loan and receiving $150 payment, or having your tax returns done for free.
Recreation - Visit a ski resort with a friend and ski for the day and get $195. Or visit a theme park and receive free tickets.
Car Dealer
- Test drive a new car. This mystery shopping job typically pays $25, although a friend of mine once got $500 to go all the way to negotiate the deal, get the car loan and then back out at the very last minute. The salesman was very unhappy, but she pulled it off like a pro.
Veterinarian - Take your cat or dog to a vet for a routine checkup, and be reimbursed for costs up to $100 plus receive a secret shopping fee of $25.
Store - Visit a store and try on clothes, ask for help with a hardware problem, or inquire about a computer – whatever the client specifies in the instructions. Sometimes you are required to make a purchase and return it several days later. Other times you might be required to make a nominal $2 - $5 purchase that you keep and are reimbursed. Your shopper fee may be as low as $5 for a low-end store to as high as $50 for a high-end store and return.
Gym - Inquire about gym membership and workout. Typical fee is $20 - $30.
---
Mystery Shopper Scams
There is always someone who wants to make money off you, so of course there are mystery shopping scams. Someone may post an ad on Craigslist offering to train you or sell you information on how to become a mystery shopper, promising you can make $300 a day. Don't fall for these scams. All mystery shopping companies are free to sign up to become a mystery shopper, and they are always looking for new shoppers who are reliable.
---
Mystery Shopping Companies
Here are some mystery shopper companies that you can try if you decide to become a mystery shopper, and you can find more at the mystery shopping job listing website. For most of these companies, you are an independent contractor, so keep track of your expenses so you won't owe taxes on the money (its all business expense and you will receive a 1099 if you get more than $600 in a year from one company). I found one company that hires you as an employee, which is nice but not a good idea if you are on unemployment.
My favorite one is Secret Shopper. Some companies went out of business due to COVID-19, so google it and see what you find. The more you sign up with, the more good mystery shopping jobs you'll find.
Secret Shopper - This company has been around for 20 years and offers many mystery shopping jobs such as hair salons, vet clinic, and gym memberships. I've also seen a few high end shops from them, such as overnight hotel stays, airline tickets, and wine tasting. Check out this secret shopper company at www.secretshopper.com.
---
Home › Student Jobs › Become a Mystery Shopper