Student Summer Jobs
Suggested Job Search Engines
Job search engines and student summer jobs. Don't wait to start your job search. Use these job search tips to find summer jobs, summer internships, and jobs after graduation from college.Here are some places to start your job search.
Remember, 80% of jobs are found through people you know. To maximize your chance at finding a job, network with people you know 80% of the time, and search/post online on 20% of the time. Don't get discouraged!
Last updated on November 25, 2023 by College Financial Aid Advice.
Using Facebook to Find a Job
Facebook is not a job search engine or networking tool. Facebook is used by employers to screen out potential employees. If you have a Facebook account, you are at high risk of not being hired because of something negative on your Facebook page. Remember, someone hiring you is most likely older and more conservative than a college student. The photos of you after a night of partying do not create a good first impression. You will lose the job offer. So if you are serious about finding a good summer job or professional job after graduation, you need to clean up your Facebook profile so it doesn't look negative to a prospective employer.
Linked In Networking and Job Search Engine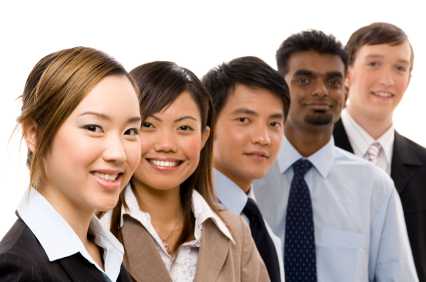 LinkedIn is a professional networking website where you can stay in touch with your professional connections at different companies. It is free to join and establish a profile, then connect with others who you know. If you are interested in working at a particular company, this gives you a potential inside contact to help you find a job.
---
Indeed Job Postings

Indeed is another good job posting site that allows you to search by jobs by location, etc. Try their advanced search option. To access their job listings see
https://indeed.com
---
Monster College Job Postings
This job site focuses on jobs for college students and recent grads. Your student job search should include this site.
---
ZipRecruiter
ZipRecruiter is another good job search engine website for student jobs, summer jobs, internships and entry-level jobs. To access their job listings see
www.ziprecruiter.com/college-jobs
---
BioSpace Job Board
Salk Institute for biological Studies in San Diego, California

If you are in the life science community (biotechnology, pharmaceutical, medical device, diagnostics, clinical research, or academic), Biospace has a good job search board for biotech jobs all over the U.S., including jobs from these U.S. companies overseas. It's also a good way to check out different employers, who will have additional jobs posted on their websites. Most jobs require experience, although some companies offer summer internship positions.
---
Craigslist Job Postings
Craigslist has many job postings for jobs in cities all over the world, in all areas, from business, general labor, technical and short term gigs. This is one of the simpler job search engines. One advantage is you typically just reply to an email and attach a resume. You don't have to spend an hour completing an online application at a company, where your information seems to go into a black hole. Since posting a job opening may be free or low cost, sometimes you will encounter questionable job postings, but there are many legitimate ones. I found my most recent job through Craigs list, so it can be a good place to look.
---
College Nannies and Tutors
Be a role model for children as a nanny or tutor. The program matches qualified nannies and tutors to families who are looking for full time, part time after school, or it can be a nice student summer job. Locations in many states.
www.collegenannies.com
---
Monster Jobs
Many positions are posted on Monster.com, an online job site. They also have good information about resumes, cover letters and job search tips. You can also post your resume on Monster.
---
CareerBuilder.com

Career Builder Job Search Engines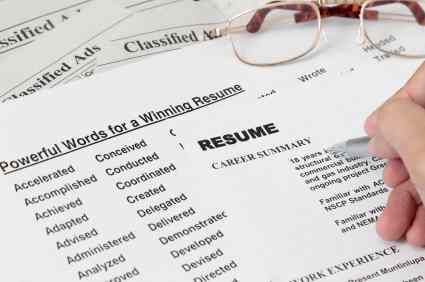 CareerBuilder.com is another online job site, with job postings, job search advice, and places to post your resume.
---
Federal Government Jobs

Federal Government Internships

Federal Government Jobs are listed on this website, where you can search for jobs and see special programs, like the section on student jobs, including Student Temporary Employment Program (STEP), the Student Career Experience Program (SCEP), or various federal government internships, student summer jobs, and volunteer experiences.
---
Temporary Employment Agencies
As the economy recovers from the great recession, the jobs that come back first are the Temp jobs and temp-to-perm jobs. Check with your local temporary employment agencies, as they are good ways to get into a company.
---
Library Resources for Job Search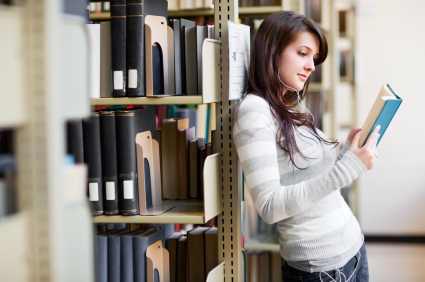 Your local library can help you access lists of the largest employers in your area, and some good tools to research these potential employers.
---
Small Businesses
Most small businesses hire through word of mouth (networking again). Keep your eyes open for help wanted signs and get the word out that your are looking for work. Make a stack of business cards that you can hand out to small employers, friends, and people you meet. Be sure to dress appropriately and be courteous. First impressions count!
For more ideas on student summer jobs, including ideas submitted from our readers, see Student Jobs
---
Home › Student Jobs › Student Summer Jobs