FAFSA Correction

Updating FAFSA Application
How to do online FAFSA correction and updates to your college student financial aid application.
Last updated on November 25, 2023 by College Financial Aid Advice.
If you submit your FAFSA early (which you should do), you occasionally must go back and do FAFSA correction to update your entries to reflect your actual income and expenses. Another reason for updating your FAFSA application is to report any unusual family circumstances that affect your financial situation such as loss of employment or unexpected high medical expenses.
FAFSA Corrections on the Web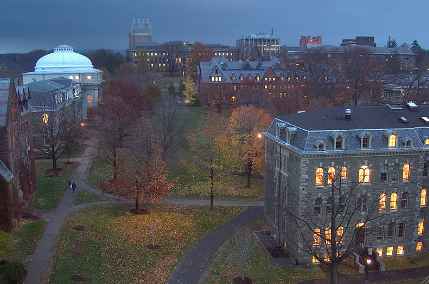 Cornell University

If you filed your
FAFSA on the web
, it is significantly easier to make FAFSA corrections on the web to your financial data. You may choose to update your financial information either manually or by using the IRS Data Retrieval Tool (DRT).
All colleges and universities recommend using the IRS Data Retrieval Tool for all parents who have filed their prior year taxes. The Data Retrieval Tool allows users to securely link to the IRS website and transfer their IRS tax return information into their FAFSA.
However, under certain circumstances, parents are not eligible to use this online tool for FAFSA corrections, for example, when a married couple files their IRS taxes separately.
Also, if you filed your taxes within the last 2 weeks electronically, or if you filed your taxes by mail within the last 8 weeks, your tax information may not yet be available from the IRS.
---
How to Use the IRS Data Retrieval Tool
How to file FAFSA corrections? Just follow these simple steps to update your FAFSA with your final IRS tax information, using the IRS Data Retrieval Tool.
Step 1:
Go to the official FAFSA Website: www.fafsa.ed.gov and using your student's information (first and last names, social security number and date of birth) log into the website. Choose: the correct year (2022-2023 FAFSA or 2023-2024 FAFSA)
Step 2:
Click on 'View Option to Link to the IRS'
Step 3:
Enter your PIN and click on 'Link to IRS'. You will be presented with the IRS screen.
Step 4:
When presented with the IRS screen: Get My Federal Income Tax Information Answer any field(s) with a question mark (?) then press: Submit
Step 5:
Check the box: Transfer My Tax Information into FAFSA Then press: Transfer Now
Upon completion, you will receive the message that you have successfully transferred your current year IRS tax information. You will notice that all the appropriate financial fields on your FAFSA application are updated with your current year tax year information.
Step 6:
Verify the accuracy of the updated information.
FAFSA Correction Hints and Tips
DO NOT mistake 'fafsa.ed.gov' with 'fafsa.com'. The latter will charge you for their service.
DO NOT log into your FAFSA on the web periodically to fine-tune or tweak your financial data. This might raise a red flag for an audit regardless of how genuine your intentions are. Instead, use honest best estimates of your finances when you do not have your actual taxes filed yet. Afterwards, update your FAFSA with your current tax return information.
DO NOT SKIP the question of entering your asset information when doing FAFSA on the web even if you do not have any assets. Instead, answer yes, and enter "0" (Zero) for assets you do not have.
KEEP CHECKING the financial aid website for each college or university you have applied to for additional financial information they may need. Also, check your Spam box periodically in case any emails from the schools you have applied to have been delivered there.
About 4-5 days after you submit your FAFSA the first time, you will receive an email with a link to your FAFSA Student Aid Report (SAR). View and make sure that there are no mistakes. If you cannot see the SAR report, it might be because your web browser does not allow you to open pop-ups. In that case, go to your web browser menu and change your settings to allow pop-ups.
Be aware that approximately 30% of all students who apply for FAFSA will be randomly audited. This is called "Verification". In that case, you may need to provide your official tax return papers.
Home › FAFSA › FAFSA Correction