Hispanic Scholarships
Find out about Hispanic scholarships. There are many scholarships for Hispanic students that are merit based and need based. Take the opportunity to attend college and reach your potential using one of these scholarships designated for Hispanics.
Last updated on November 23, 2017 by College Financial Aid Advice.

Latino Scholarships - Scholarships for Hispanic Students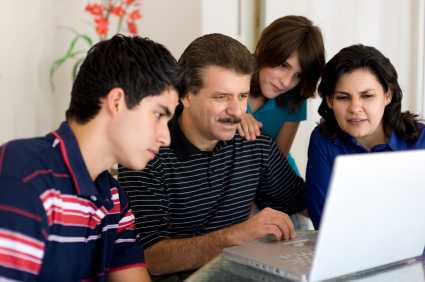 Walmart Scholarships
Application Deadline varies
Award Amount $1000 or $2,500
Walmart offers several scholarships for students of Latino heritage, in select majors or geographic locations. Must be US citizen or permanent resident. For more requirements see Walmart Scholarship Hispanic Students
---
Bill Gates Scholarships for Minorities
Application Deadline September each year
Award Amount full funding after other sources of aid
These Latino scholarships for students with GPA 3.3 or higher, and will enroll first time as a student at a college or university. Must meet the Federal Pell Grants eligibility criteria, and show leadership potential. Must be a US citizen or permanent resident. Requires three items for application: student application, teacher's evaluation, and a recommendation from a community leader. Bill Gates Scholarships for Hispanics
College Scholarship Program of the Hispanic Scholarship Fund
Application Deadline December of each year
Award Amount $1000 - $5000 (more than 4000 each year)
These scholarships for Hispanic American students for attending community college, 4 year college or university or graduate school in the US, Puerto Rico, Guam or US Virgin Islands. GPA 3.0 or higher. Financial need is a consideration. Hispanic Scholarship Fund website www.hsf.net
---
Generation Google Scholarships for Hispanic Students
Application Deadline March each year
Award Amount up to $10,000.
This scholarship for Hispanic students majoring in computer engineering, computer science, or software engineering. Graduate students or those juniors or seniors in college. GPA 3.0 or better. For more information and to apply online see Generation Google Scholarship for Hispanic Students on their website www.google.com.
Hispanic Scholarship Fund – Haz La U Scholarship Program
Application Deadline December each year
Award Amount $15,000 or $2,500
This college scholarship for high school seniors who are Hispanic American, and plan to earn an undergraduate degree at 4 year college or university, or 2 year college. Scholarship requirements include good academic achievement (GPA 3.0 or better), personal strengths, leadership and financial need. For more requirements for this scholarship for Hispanic minority students, see www.hsf.net
---
List of Scholarships for Hispanics
Application Deadline varies
Award Amount varies
These Hispanic scholarships, including Hispanic women scholarships, are administered by the Sallie Mae fund. They have a scholarship search engine with over 300 scholarships for undergraduate and graduate college students. Use their scholarship search tools to find scholarships by GPA requirements, major, and application deadline. Sallie Mae Fund List of Scholarships for Hispanics www.thesalliemaefund.org
---
Application Deadline varies
Award Amount varies
These scholarships for Hispanic students, are administered by the Hispanic Scholarship Fund (HSF). HSF offers a great list of scholarships for more than 2000 colleges and universities in the United States. You can easily search their lists of scholarships to see which scholarships are still open for the current school year, and view the scholarship requirements. Hispanic Scholarship Fund website www.hsf.net
Home › Scholarships › Hispanic Scholarships