KFC Scholarship

Apply for the 2024 KFC Scholarship, now modified by KFC in 2013 to primarily focus on helping their employees and managers pursue college through the REACH-KFC Educational Grant Program.
Last updated on November 25, 2023 by College Financial Aid Advice.
The Kentucky Fried Chicken Scholarship for college was for high school seniors planning to attend college in their home state. College bound seniors could win up to $20,000 over 4 years in this scholarship program.
KFC Colonel's Scholar Program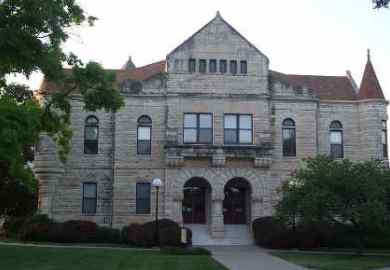 The KFC Scholarship (aka KFC Colonel's Scholar Program) was a college scholarship program offered through the Kentucky Fried Chicken Foundation, a non-profit charity organization. This program was available to all graduating high school seniors who were planning to attend an accredited in-state public college or university.Note: KFC has modified this program and it is no longer offered for future graduating seniors, although they continue to support past winners for the 4 year scholarship.
As this scholarship is longer be offered to new applicants, we suggest you look at other Scholarships for High School Seniors and Scholarships for College Students.
Scholarship Award Value: $5000 per year
Duration: One Year (renewable if applicant continues to enroll full time for in college up to a total of $20,000 over 4 years). KFC still supports this program for previous winners.
KFC Scholarship Eligibility

This program is financial need based and is geared towards the students who are entrepreneurial driven with a strong perseverance.
The Applicant must meet all of the following additional criteria:
• Must be a US citizen or permanent resident
• A cumulative GPA of 2.75 or higher
• Scholars may begin their college career by entering into a 2-year or 4-year accredited in-state college/university, as long as they stay on track to complete a bachelor's degree program.
KFC Scholarship Application 2024
The Kentucky Fried Chicken Application is not available. According to the KFC website, they recently reviewed the program and now focus their efforts on REACH-KFC Educational Grant Program for KFC employees. Past winners should still be eligible to renew their scholarship for 4 years.
Application Deadline: was mid February (now for past winners only)
Application Website KFCscholars.org: www.kfc.com
Contact Information:
Phone No.: (502) 874-6417
---
REACH KFC Educational Grant Program
Kentucky Fried Chicken offers the REACH Kentucky Fried Chicken Educational Grant Program, focused on helping KFC restaurant hourly employees and shift managers pursue their education. Contact your employer for more information about the REACH KFC Educational Grant Program for college.The winners of these grants receive $2000 to $3000 for 2-year or 4-year college.
---
More Scholarships for College
Home › Scholarships › KFC Scholarship