Kohls Scholarship
Kohls scholarship program offered scholarships for college, for outstanding youth ages 6 -18 who make their communities better.
Last updated on November 25, 2023 by College Financial Aid Advice.
Kohls Scholarship Program 2024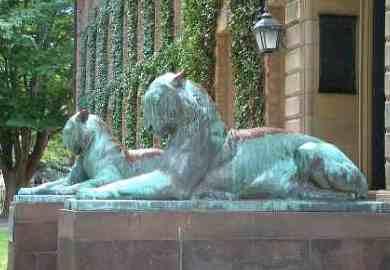 Princeton University
If you knew a student who is making a difference, then you could nominate them to receive this award. These awards were given at 3 levels: store winners, regional winners, and national winners.
Kohl's scholarship was officially called the Kohl's Cares Scholarship Program, and previously was known as KWC or Kohl's Kids Who Care Scholarship Program. It was one of the popular private scholarships for college. Recently over 37,000 applications were received.
Note: Kohl's Cares scholarship program has been discontinued in 2016. We appreciate their support in earlier years. They do still offer some scholarships for Kohl's employees.
For other scholarships offered for high school students, see Scholarships for High School Students. Kohls department stores offered this scholarship for students in two age groups: ages 6 – 12 and ages 13 – 18 who have not yet graduated from high school, based upon outstanding community service during the last 12 months.
Academic achievement and financial need were not considered.
The scholarship money could be used for 2 year, 4 year college or trade schools. Recipients must enroll in college or trade school within two years after graduation from high school.
Kohls Scholarship Awards
National Winners - $9,000 for national winners (5 in each age group) plus an additional $1,000 donation to a charity of the recipients choice
Regional Winners - $1,000 (over 200 award winners)
Local Store Winners - $50 Kohl's store gift card and certificate (2,100 store winners)
---
Kohls Scholarship Winners
It is hard not to be impressed with the outstanding achievement of the Kohls Scholarship winners for prior years. Check out some of these winners achievements:
National Winner Ethan Daniels, age 11, California – Ethan founded a Sharing My Birthday project, asking for donations instead of birthday presents. He raised over $57,000 in 4 years for Iraqi orphans.
National Winner Michael Young, age 17, Arizona – Michael created an annual charity golf tournament called Swing Fore Kids Golf Classic. His charity has raised over $260,000 for the Phoenix Children's Hospital's Animal Assisted Therapy Program.
Regional Winner Mark Terrillion, age 9, Virginia - Mark started a project called "LemonAid for the Gulf" and raised over $18,000 to help wildlife in the Gulf following the oil spill in 2010.
Regional Winner Katherine England, age 18, Pennsylvania - Katherine collected more than 1,000 bags of care items valued at $24,000. The items were donated to young girls in domestic abuse or foster care.
Kohls Scholarship Application 2023
The Kohls scholarship is now closed. This scholarship is no longer offered per Kohl's corporation, effective in 2016.
For other scholarships offered for high school students, see Scholarships for High School Students.
---
More Private Scholarships

Home › Scholarships › Kohls Scholarship