College Essays on Why Family is Important
Read college essays on why family is important in your life. Write about your family story in response to one of the college application essay prompts.
Last updated on November 25, 2023 by College Financial Aid Advice.
My Inspiration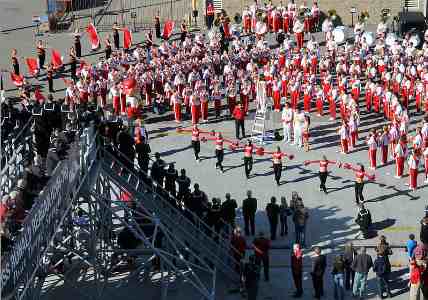 University of Nebraska
Sample College Essay by Mirandi from Nebraska
Smell the roses…or um roaches. Staying at my grandma's house in Texas is the best part of my year. I get to do hair, go to the lake, fish, eat out, and kill roaches the size of my fist. The best part of my year consist of four women screaming at weird hours always due to some bug crawling in bed with them. My sister, grandma, aunt and I always stay together, and the stories never get old.
The trips to Texas every summer never seem long enough. Last summer we stayed at my grandma's hair shop, which is attached to her house. My aunt lives next door and we have the best summers of our lives. One summer I had the opportunity to color my grandma's hair, which made me nervous because if there is one thing old ladies are picky about it is their hair. My grandma owns the hair shop formally know as "Ginger and Co." So when she asked me to color her hair it made me nervous. A beautician can't have messed up hair, and if I messed up it would of have been the end of the world. I colored hair for the first time with actual hair color, not boxed color you get at Walmart, and from that moment on I knew what I wanted to do in life. I wanted to do hair.
But that wasn't the only thing I discovered that summer. Playing UNO with the front door open just asks for trouble. We were all sitting down playing UNO on the floor and my sister screams. She jumps up and runs away. We tried to ask her what was wrong and were looking around frantically to see what had happened but couldn't see anything. My sister had run off to get toilet paper, to kill by far the biggest roach I've ever seen in my life. The thing could have eaten me I swear. We were all screaming while we watched it scuttle into the bathroom. Corey (my sister) grabbed a shoe, now that the toilet paper had been blocked by the roach. She stood in the bathroom just holding the shoe and watching the thing run. Everyone was yelling "kill it, kill it" but my sister couldn't summon the courage to kill it. My grandma stepped in next with the shoe and came out victorious. The roach was gone and so was our voices. One more battle won and another great story to remember but not to repeat.
I learned a lot that summer but the greatest thing I learned was how to win the game of life. When you play Life with a grandma who is a little tipsy it makes the game a lot more interesting. I called banker and we started playing. Well when you are playing the board game version and you need a loan, you can only take out loans in quantities of $20,000 whether you need that much or not. My grandma needed loans left and right and finally she said "I'm not banking with you anymore I want to bank with a different bank!" We all couldn't stop laughing. It seemed that the later it got the more she forgot that this was a board game and only had one bank. It was by far the best night of my life. Everyone laughing, my aunt telling my grandma she needed to get something to eat before the "bank took her money," and killing the biggest roaches I've ever seen. I've always wanted to move to Texas but those roaches made me rethink my decision.
---
Family is Forever
Sample College Essay by Paying from Massachusetts
I am a Hmong teenager hoping to succeed in life and am also living with traditionally protective parents who can't speak nor understand English very well.
I remember the days when the only time I was allowed to leave the house was to go out for work or to do something just as productive. Those days were a monotony of cooking, cleaning, and making sure that my parents were pleased with my work. But not only did I tried to satisfy my parents, I would make sure my blind siblings were content in every possible way. They taught me the real beauty of the world and success.
I grew up with the knowledge that my father was the head of the family, and with that common law of many Asian families, I was taught that his contentment came before all others, even my own. I often dreamed of being a regular teenager and living a normal life. It was tough trying to balance out my home life with the life that so many of my friends had; going out to the movies after school, dancing at parties, and just hanging out at their houses were all luxuries I wasn't allowed.
Every other weekend we would have these religious events and ceremonies. It was always hectic at my house, but my parents loved it. Sometimes people from around the states would even come to our religious ceremonies. Barely did I even have a weekend to myself.
In the end however, things that I did not have growing up in a family, caught halfway between Americanization and traditionalism. I love the way I am, the way we are, as a whole family.
I grew up in a family of ten; there were five boys and five girls. Four of my siblings, three girls and one boy, were born blind. I often try to imagine myself in their shoes and think, "Dark and scary." From them, (Michelle, Kia, Bee, and Lia), I have learned much about myself. I look at them and see how "normal" they all are, and watching them just doing their daily chores and activities, I am inspired by them. They have less than me. They do not have the beauty of sight, but they are content, and knowing this gives me motivation to strive to be the very best that I can be. I have learned that no matter who or what you are, no matter what obstacles may stand in your way, if you push hard enough and never give up belief in yourself and those whom you love, you will succeed.
Not only has living and growing up with my four blind siblings taught me how to live and learn how to succeed, they have also taught me about the true beauty of the world. It is not what you see that matters, though I do wish that they will be able to see someday, but true beauty resides within the spirit of a person. I think that without these four people in my life, I would be a lot less wise in the ways of the world and the simple cruelty of humans who fear what they don't and won't attempt to understand. I learned to be kind to those things and people who are different from me, and though I wish that things were different for them so that they could see the simple beauty of the colors, I am glad that they are the way they are.
In summary nothing is more beautiful than a smile on loved ones' faces. You can pick and change your friends but you can never pick and choose your family. We are like branches on a tree, we all grow in different directions, yet our roots remain the same. Without family every step of the way, all you have is yourself to depend on. It doesn't matter what background you came from, what ethnicity you are or if you have a disability or not, family is family and family is forever. They'll always have your back.
Great Minds Don't Always Think Alike
College Essay by Andrew from Oregon
Laughter and loud music pour from the upstairs of my house. As I walk closer, the noise gets louder and louder. Clothes are strewn across the floor of the hallway next to open magazines and bottles of hot pink nail polish. I can hear the gossip migrating through the house as it drifts from the open door at the end of the hallway. When I follow the noise to its source, four attractive high school girls emerge; to my extreme approval, they are here to stay, at least for the night. My sister Emily is having a sleepover, just one of the many advantages of being a twin.
Growing up as a twin has shaped who I am today. Girls are at my house 24/7, hanging out or spending the night, and, as a teenage boy, I can tell you, that never gets old. In addition to the plentiful supply of women flowing through my house, there are also other, more serious benefits. Emily is there for me whenever I am hurt or in need of someone to talk to. When I am feeling down she brightens my day with her warm, boisterous personality and her bright, lively spirit. She has such a positive outlook on life that I can't help but smile when I'm around her.
Emily is the Yin to my Yang; our differences bring us together. Where one of us struggles with something, the other thrives. We each are one side of our symbiotic brain, and together, we are complete. In school, math and science come naturally to me, while English and writing tend to be more of a challenge. Emily is the exact opposite. This allows us to help one other in areas where the other struggles. She helps me write my consumerism essay for writing 121 while I explain the trigonometric ratios to her.
Growing up with a twin like Emily has taught me many things. She showed me that working as a team is much easier than doing everything by myself and that I should always use the resources around me to get the job done. Emily believes when you have a positive outlook all things seem possible, and there is nothing that you can't achieve when you set your mind to it.
Thanks to Emily, I also have a much greater understanding of the female mind and how it works. Now that high school is reaching its end, and we are starting the next phase of our lives, I have realized that I have learned from my twin enough to break away from her, at least for a while. I am ready to do things on my own and become my own person. Emily has been half of me, and that's why I love her, but we are ready to go our own, separate ways and find happiness.
---
We hope these college essays on why family is important can help inspire you write your best college admission essay or scholarship essay. Read more from our collection of College Admission Essays and Scholarship Essays
.
Home › College Application Essay › College Essays on Why Family Is Important