A personal statement essay for college is meant to provide a 'mental picture' of who you are. The colleges want to know what your dreams and aspiration are. They want to know how your life's experiences have shaped you into the person you are today. They want to know how well you can contribute to their college… In another word, what do you bring to the table?
Last updated on November 25, 2023 by College Financial Aid Advice.
As such, an outstanding personal statement essay is NOT a list of your accomplishments because you should have already listed them in your college application. This essay is NOT a list of your life's events either. It is NOT your biography. Your essay is NOT a resume. It is NOT a sales pitch. It is NOT a brag sheet about yourself or the college of your choice… Rather, it is about 'YOU' and the real person behind the GPA/SAT/ACT scores.
Writing a Personal Essay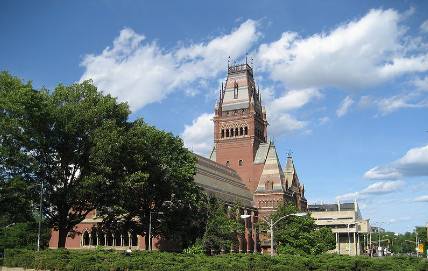 There are numerous individuals or firms who provide college coaching to help students get into competitive colleges and universities for a hefty fee. As such, they offer guidance or assistance with their student's essays.
But… Do not panic! Most high schools (public or private) have a designated teacher, usually an English language teacher, who has assumed the responsibility of helping the seniors with their college essays.
Find out who that kind teacher is. He / She is often the best resource to help you with your essays. Thank them in advance because they do not get paid for taking up this extra responsibility, and let them know early on that you want them to critique your writing.
While there is no specific formula for success, following are some strategies to help you get started writing a personal essay:
· Writing a successful college application essay is a lengthy process. It requires much writing, re-writing, and frequent editing. Start this process in August or September of your senior year.
· Start a Word document and do as much pre-writing as possible. Write about moments of your life, or instances when you have been very proud, very frightened, very sad, very happy, etc. You can later use these moments to construct your personal essay.
· Your pre-writing should also include anything that is happening with you or around you at the time. This will be a collection of random writings that can serve you as a foundation reflecting 'who you are' or 'how you see and perceive' the world around you.
· Choose 3-5 people who know you well such as friends, family, neighbors, etc. and ask them to provide you with a notable moment, a story or an experience that they feel describes you or your character. You can use this feed back to construct your personal essay as well.
· After you write your personal statement essay, give it to someone who doesn't know you and ask that person to read it and give you his/ her opinion using only three adjectives. If the adjectives are like- arrogant, self-absorbed, and ignorant, then it is time to go back and write another essay!
· Do not use 'fancy' vocabulary words. Instead, use the vocabulary that you are most comfortable with.
· Take out the 'fluff'. That means do not make a statement about your character such as "I am driven, intelligent, and hard-working". Instead, your essay must reflect or convey these qualities such that the reader would come up to this conclusion without you saying so directly in your personal statement essay.
· Your first sentence should have a 'hook'. Something 'catchy' to get the reader hooked and compelled to read the rest of your personal essay. We have some great college essay examples at the bottom of the page.

· Be honest with yourself. Do not create a façade behind which you have to hide. Do not create a false image of yourself to just please a particular school because you will most likely find that that school is not the right match for you anyhow.
· Do not use 'Drama' to make your reader feel sorry for you. It doesn't work!
· Pay attention to your spelling, grammar, and punctuation. No one wants to read a personal statement essay with mistakes.

· Make sure that your essay correctly addresses the right school. There is nothing worse than submitting your essay for college X to college Y. Make sure you edit and correct all specific college references accordingly.
Finally, writing an outstanding personal essay takes time and perseverance. As tempting as it might be, no one can write your personal statement essay for you better than you can. It is your story after all.
Furthermore, the admission committee members are highly trained and knowledgeable professionals who read thousands upon thousands of applications and essays. As such, they are able to detect even the slightest differences between your writing style and vocabulary in one section of your application verses another. Once they suspect the authenticity or originality of your essay, they will almost always disqualify you.
---
Sample College Application Essays

I think it is always helpful to see some sample college application essays. Here are some examples of personal essays submitted by some of our visitors.
Finding My X Personal Essay
See more examples of good personal essays at Good Personal Essays
---
Home › College Application Essay › Personal Statement Essay