Sample Self Expression Essays
See some sample self expression essays for college. Use these samples for some inspiration as you write your unique self expression essay.
Last updated on November 25, 2023 by College Financial Aid Advice.
Self-Expression Essay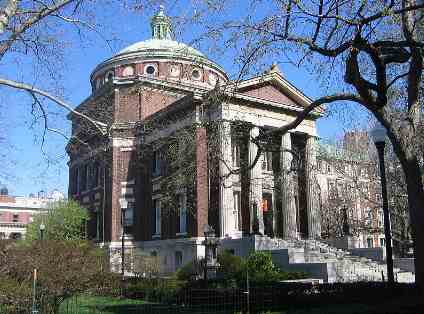 Columbia University
College essay written by Jade from New York
'Seek the fashion which truly fits and befits you. You will always be in fashion if you are true to yourself, and only if you are true to yourself. You might, of course, rightly wear that style which is emblazoned on the fashion magazines of the day, or you might not.' - Maya Angelou.
Other than fashion, what medium(s) do you choose for self-expression and why?
Self-expression and setting oneself apart from the crowd are both very important. Developing a unique personality requires the ability to express one's individuality and creativity. This being said, I participate in activities that set me apart from the crowd and allow me to express my ideas. I have found my "self-expression mediums" in literature and the culinary arts.
Since the age of ten, I have loved writing prose and feel the urge to write whenever I am upset, saddened or overjoyed. Once my emotions pour onto paper, I am at peace, whether I am writing a poem or a short story. It puts me at ease to know I have something other than my voice to express my feelings to those around me. I am able to express myself more eloquently through writing than while speaking. Furthermore, I can describe my feelings and transition between emotions more fluidly with prose.
I put as much time, effort, dedication, and fervor into cooking as I do my writing. Any bad feelings I may harbor throughout the day are thrust into the new sauce I am perfecting or the vegetables I may be cutting. For me, cooking is a mindless activity of sorts, in the sense that I can take my mind off of the troubles of the day whatever they may be, and concentrate on making that next meal better than the last.
I am able to forget about the outside world, for however brief a time it may be, and focus on nothing other than my cooking or writing. I believe the means of self-expression one chooses greatly shapes and defines their personality, as much as the person defines their medium of self-expression. Thus, I believe that my cooking and writing not only reflect the creative person that I am and strive to be, I am a compilation of the creativity that my writing and cooking inspires.
---
I view life as a recipe
College Essay Example - Life
Many people view life as a movie, a calendar of events, a book, or even as a timeline. However, seeing as I was raised amongst a family where a favorite past time is baking, I view life as a recipe. Baking has always been a part of my family, whether for holidays, birthdays, or just because we feel like baking. Baking has helped me transition into new situations, especially high school in Palm Desert and the many leadership opportunities high school has presented.
Combine flour, sugar, freshman year, eighty new kids, and a brand new school. Xavier was a new experience for me - I was not used to the mob of kids, the hard classes, or the clubs and activities that were offered. Leadership is highly emphasized at Xavier; however, I never thought I would actually want to take part in activities, clubs, or student council. But later found that to be incorrect. My first experience of leadership was taking part in yearbook my freshman year. I volunteered to take pictures of the spring sports; I set up my own times to go to practices, picked up the school camera, and found my own transportation. All I wanted to do was take pictures. I never knew that would transfer into a passion that I would pursue for two more years.
Beat in eggs, vanilla extract, sophomore year and another chance at continuing my passion until creamy. Yearbook sophomore year was even better than freshman year. I was in charge of putting together layouts, gathering pictures, and I had to make sure everything was done by the deadline. Yearbook was a struggle and I learned that time management was a key factor in getting everything done. My first published yearbook gave me the confidence to continue on with other leadership projects.
Add junior year and another great challenge, mix on high speed. My Girl Scout troop and I were presented with the opportunity to help a non-profit organization called Angels' Closet during my sophomore year. Yet, it became more of a priority during my junior year. Angels' Closet provides clothes to high school students that are in need of new clothes. I found myself always thinking of ways to help and donate. Angels' Closet meant so much to me that I wanted to go out and tell everyone about my experience. There was always something that needed to be done, whether it was steaming and folding clothes, putting together displays, or starting fund-raisers. Angels' Closet found a helper in me and it helped me realized that I wanted to do more at school. I got involved in leading retreats, tutoring, immersion trips, and assisting at a summer school. Each of these things offered new experiences that led me to senior year and many more activities.
Add chocolate chips and with a wooden spoon, fold in senior year, retreats, and student council. Senior year has proved to be my busiest year. I am taking part in leading retreats, I find myself involved in four different student government councils, and I am still engaged in Angels' Closet. With each different activity, time management and communication keep me on my toes. I want to lead others, not just to tell them to do things, but to show them that they can make a difference.
Shape into cookies and place on a baking sheet. Bake until golden. Leadership involves hard work and a lot of time. I have had to sacrifice social time to fulfill the obligations I have made. Leadership is much like baking – you combine activities and time to get an end result that can be either expected or the total opposite. The two common ingredients in every recipe are work and time. We have to work towards being a leader. We must have patience and remember that our leadership skills aren't going to show right away. Being involved keeps me on my toes, and when things don't work out, I wipe my hands clean and start again in hope of great things to come. Now, remove the cookies from the oven, cool and serve with a cold glass of milk and be proud of what you have accomplished.
We hope these sample self expression essays can help you write your best college essay. Read more from our collection of College Admission Essays and Scholarship Essays
.
Home › College Application Essay › Sample Self Expression Essays