Scholarships for High School Juniors
Help pay for college with these scholarships for high school juniors. Your junior year of high school is the perfect time to start looking for scholarships for colleges. You can apply for some scholarships, and get ready to apply for other
scholarships in your senior year
.
Some scholarships are targeted specifically for high school juniors, while others are available to you during your junior year, and other times. So check these out now and get an early start on paying for college!
Last updated on September 27, 2020 by College Financial Aid Advice.
Note: Scholarship applications are may be available from the official websites only a few weeks to a few months before the scholarship deadline. Scholarship deadlines and requirement may change by the sponsor without notice.
Scholarships for Juniors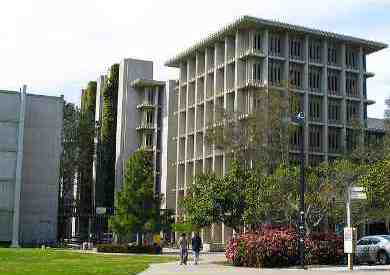 University of California San Diego (UCSD)
Scholarships for Juniors June 2020 Application Deadline
Duct Tape Scholarship - What an awesome way to end your junior year. Create your original prom outfits for you and your date using duct tape, and win $5000 each plus $5000 for your high school. Save the extra tape to decorate your pumpkin at the next Halloween, and have another chance to win money for college.
Scholarship Contests - Enter some scholarship contests and sweepstakes. You may win up to $5000 - $10,000 that can be used for your college education.
Scholarships October 2020 Application Deadline
Voice of Democracy - Win up to $30,000 college scholarship an outstanding essay in this scholarship for juniors. Topic vary each year.
Zombies Scholarship - Are you afraid of Zombies? What if your best friends were all Zombies and they attacked your high school, what would you do?
Halloween Duct Tape Scholarships - For some Halloween fun enter a photo of your pumpkin decorated with duct tape and you could win a $1000 scholarship for college. A great time to practice your skills before making your prom outfit out of Duct Tape, for a chance to win $5000.
---
Scholarships for Juniors November 2020 Application Deadline
National Merit Scholarship Program - The National Merit Scholarship program is one of the premier merit based scholarships for high school juniors in the United States, offered to the best 1% students. $2500 awards plus scholars are eligible for other awards. Make your junior year PSAT test scores count!
NRA Civil Rights Scholarship - Win up to $1,000 for an outstanding essay about your constitutional right to keep and bear arms.
Americanism Scholarship - Military Fleet Reserve Association offers a $10,000 scholarship in the form of a United States savings bond for the best essay on Americanism.
---
Scholarships December 2020 Application Deadline
Fun Scholarship Contests - Consider entering some easy and fun scholarship contests and win $5,000 or more scholarship money for college.
Scholastic Art and Writing Awards - Up to $10,000 for the best creative works in video games, ceramics, fashion, writing, art, film, sculpture, photography and more. Some are due in December, some in January, and novels are due in February.
---
Scholarships January 2021 Application Deadline
Davidson Fellows Awards - If you are a highly talented high school student, you may be eligible for a Davidson Fellow award. Up to $50,000 prize for the best gifted and talented students.
Peace Scholarship - Write your best essay about peace and win one of these scholarships for high school juniors and other students.
Design a Greeting Card Scholarship - Use your artistic talent to design the front of a greeting card and win $10,000 for college, and an additional $1,000 for your high school. Ask your teacher to make this an art assignment so you'll have some extra incentive to get this done.
Scholarships for Juniors February 2021 Application Deadline
Common Knowledge Competition - Are you good at remembering facts and details about school subjects, books or movies? Take an online quiz and see if you can be the winner of the Common Knowledge Competition. They offer quizzes on various topics throughout the year, so you can enter more than once.
Courageous Persuaders Award - Use your video and creative skills to make a 30 second video about the dangers of teens drinking alcohol.
One Person Can Make a Difference Scholarship - Use your passion for making a difference and your artistic talent in the annual Christophers' poster contest.
Online Video Contests - Do you have a knack for film making or creating YouTube videos? Give you career a boost by entering some online video contests. Some have very nice cash prizes.
---
List of Scholarships March 2021 Application Deadline
Executive Women International Scholarship Program - Some of the best scholarships for juniors, these $10,000 scholarships are offered to high school junior girls who show leadership and business potential.
Super Power Scholarship - Do you possess an awesome super power? Or on your dark days do you imagine being the arch rival of the superhero? Write a short essay and submit online to see if you are the real superhero.
The Humanist Essay Collection - $1000 scholarship for high school students in grades 9 - 12 for a topic of the student's choice, suitable for publishing in The Humanist magazine.
Scholarship Contests - Enter more easy scholarship contests and sweepstakes. Enter for a chance to win up to $10,000 for college expenses.
Kohls Scholarship - Note: This scholarship is no longer offered by Kohl's corporation. Kohls stores offered scholarships for high school juniors, and other students ages 18 and under. Requirements included outstanding community service project during the prior 12 months. National scholarship winners received $9,000 plus $1,000 donation to charity.
---
Scholarships April 2021 Application Deadline
Nordstrom Scholarship - In prior years you could win a $10,000 scholarship based upon academic excellence and achievement. This was one of the best scholarships for high school juniors but it is now discontinued.
Scholarship for Innovation and Creativity - These $5000 scholarships are awarded to students with the best innovation and creativity in solving community needs or technical problems.
---
List of Scholarships May 2021 Application Deadline
Discover Card Scholarship - The Discover Card scholarships for high school juniors were offered through 2011, for students who demonstrated leadership and community service, and who had overcome a significant obstacle in their life. Discover scholarship program offered 10 awards of $25,000 each. Unfortunately, beginning with 2012, the Discover Card scholarship program is now discontinued.
---
More Scholarships for High School Juniors and Other Students
Return to Top
|
Scholarships for High School Seniors
|
Scholarships for High School Sophomores
|
Scholarships for High School Freshmen
|
Scholarships for Minorities
|
Scholarship Contests
|
Wacky Scholarships
|
Weird Unknown Scholarships
Home › Scholarships › Scholarships for High School Juniors