Target Scholarship
Apply for Target scholarship and other corporate scholarships for college. In prior years, Target offered up to $10,000 scholarships for high school seniors and college students. They also offer scholarships for minorities such as scholarships for Hispanic students and African American students through their support of the HSF and UNCF.
Last updated on September 21, 2023 by College Financial Aid Advice.
Target Scholarships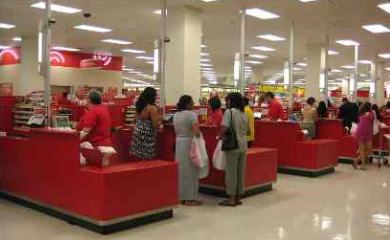 Target All-Around Scholarships provided millions of dollars in educational funding each year. There were some 2100 Target all around scholarships available which included four $10,000 national scholarship awards. Additionally, each Target store awarded two smaller scholarships to graduating high school seniors and college students up to age 24.
Target has also partnered with key scholarship foundations such as United Negro College Fund (UNCF) and Hispanic Scholarship Fund (HSF) to create additional scholarship and grant awards.
Scholarship Requirements: The primary requirement for all Target scholarships is based on the applicants' involvement and service within their community in addition to their academic achievement.
Applicable Majors: All fields of study in accredited colleges and universities
Eligibility:
Citizenship: Legal citizens or permanent residents of the United States
Minimum GPA: 3.0
Deadline: November each year (based upon previous years)
Phone Number: 1-800-316-6142 (Note information is not currently on their website about the application process. This scholarship is most likely discontinued. )
As this scholarship appears to no longer be offered, we suggest you look at other Scholarships for High School Seniors and Scholarships for College Students.
---
Target Community Leaders Scholarship
Scholarships for Hispanic Students and Black Students
Target Corporation has partnered with
UNCF
to offer eight $5000 Target/UNCF Community Leaders Scholarships to support deserving students who are attending UNCF member colleges and universities. The applicants must be able to demonstrate their financial need as well as their commitment to invest back in their communities.
Furthermore, in partnership with the Hispanic Scholarship Fund (HSF), Target Corporation offers an additional 50 scholarships for Hispanic students. These scholarship awards vary from $1000 to $5000 and are available to applicants of Hispanic heritage who are majoring in business related fields and are enrolled in an accredited college or university.
See more Scholarships for Hispanic Students
---
More Corporate Scholarships for College
Coca Cola Scholarship
|
Bill Gates Scholarship
|
Lowes Scholarship
|
McDonalds Scholarships
|
Pepsi Scholarships
|
Tylenol Scholarship
|
Walmart Scholarships
|
Wells Fargo Scholarship
Home › Scholarships › Target Scholarship