Washington DC College Tuition Plans

Washington DC college students may receive $2,500 to $10,000 grants for colleges and universities. These college tuition plans offer great savings at Washington DC colleges, public colleges in the US, private historically black colleges, and private universities.
For additional ways to pay for college, see Scholarships for Blacks and Scholarships for African American Women.
Last updated on November 25, 2023 by College Financial Aid Advice.
Financial Aid for Washington DC College Students
District of Colombia Tuition Assistance Grant (DCTAG) is a program that offers college grants for Washington D.C. residents. DCTAG provides grants of up to $10,000 toward the difference between in-state and out-of-state tuition at public four-year colleges and universities throughout the US, Guam and Puerto Rico.
The grant also provides up to $2,500 per academic year toward tuition at private colleges in the Washington, DC Metropolitan area, private Historically Black Colleges and Universities (HBCUs) nationwide and two-year colleges nationwide.
DCTAG is neither need-based nor is it merit-based. These funds are grants - free money for college, not loans, and do not have to be repaid by the student or parent.
For more details about Washington DC College Tuition Programs click on the following link:
Phone Number and Contact Information
DC Tuition Assistance Grant Program office:
• For DC residents: (202) 727-2824
• For Toll Free: (877) 485-6751
• TTY: (202) 727-1675
• For information in Spanish call (202) 727-8450
• The Greater Washington College Information Center hotline: (202) 393-1100, ext 16
How to Apply for DCTAG US and Washington DC Colleges
In order to apply for DCTAG you must fill out the DCTAG Online Application called 'DC OneApp'.
Completing the DC OneApp is a three-step process that requires:
1. Completing the application at DC OneApp at
2. Completing the FAFSA
3. Providing the required documents.
For Frequently Asked Questions, see this link for one of the best resources to answer your questions:
---
Financial Need College Assistance Programs for Washington DC College Students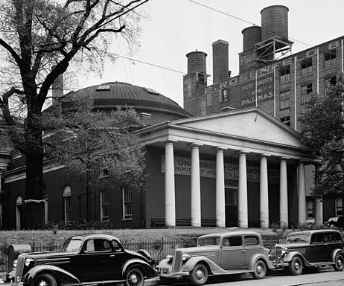 University of Maryland
Do you need more
financial aid for college
? Check with your financial aid offices at your high school and colleges for specific tuition assistance, scholarships and grants for Washington DC students.
Contact Information:
HEFS Address for more Washington DC colleges tuition assistance:
810 First Street, NE - Third Floor
Washington, DC 20002
Phone Number: (202) 727-2824, HEFS Toll-free 1 (877) 485-6751
Closest Metro Station: Red Line, Union Station
Different programs are added and discontinued from time to time.
A program called DCLEAP awards is now discontinued. DCLEAP did provide awards up to $950, per academic year, toward the total cost of attendance at public and private colleges and universities in the United States, Guam and Puerto Rico.
The DC Double the Numbers collation offered a Private Scholarship listing and searchable database and to provide an additional tool for financing a college education. This program has ended.
Home › Tuition Assistance Programs › Washington DC College