Sam Walton Community Scholarship
The Sam Walton community scholarship for college was discontinued in 2011. Please check out our lists of
Scholarships for High School Seniors
. Through 2011, over 2600 scholarships were awarded each year to high school seniors in all 50 states. Scholarship winners could receive $3000 toward a 2 or 4 year college or university in the US.
Last updated on November 25, 2023 by College Financial Aid Advice.
Walmart Community Scholarship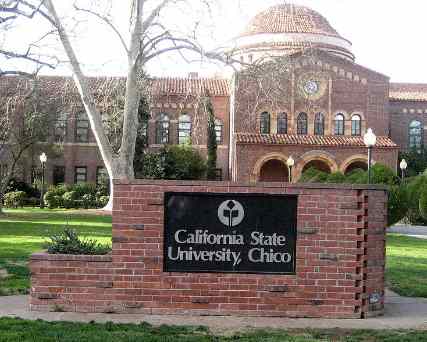 Chico State University, California

Walmart, one of the largest employers in America, previously offered a number of different scholarship programs for the community and their employees.
These Walmart scholarship programs are now discontinued.
Sam Walton Community Scholarship
Walmart Scholarship for high school seniors (for Latino students)
Walmart Achievers Scholarships (for Latino students with select majors)
Walmart Dependents Scholarship Program
Walmart Higher Reach Scholarship (for Students who left high school)
---
Sam Walton Community Scholarship

Sam Walton community scholarship
previously offered over 2,600 non-renewable $3,000 scholarships nationally every year to graduating high school seniors. Winners were selected from the pool of applicants in their state. The funds were applied to undergraduate studies at a U.S. Dept. of Education accredited 2-year or 4-year colleges and universities. (Military academies were not approved schools.)
An independent selection committee would evaluate the applications and select the winners based on the applicant's financial needs and academic achievements.
Application Deadline: January 31 (note according to Walmart, this scholarship is no longer active). Please check out our lists of Scholarships for High School Seniors.
Eligibility:
• Must be a U.S. Citizen or Permanent Legal Resident of the United States.
• Cannot be an associate employed in any division of Walmart; the dependent of a Walmart associate; or the dependent of a Walmart Board of Directors member. Other scholarships are available for employees and dependents - see Walmart Scholarships
Must be a high school or home school senior graduating or earning a GED.
• Must have a cumulative high school grade point average of at least 2.5 on a 4-point un-weighted scale,
• Must have taken either the ACT or SAT test
• Must have financial need and be able to demonstrate the need with required documents. (Note: Students with other funds that pay entirely for tuition, books, fees, and on-campus room and board are ineligible.)
Home › Scholarships › Sam Walton Community Scholarship